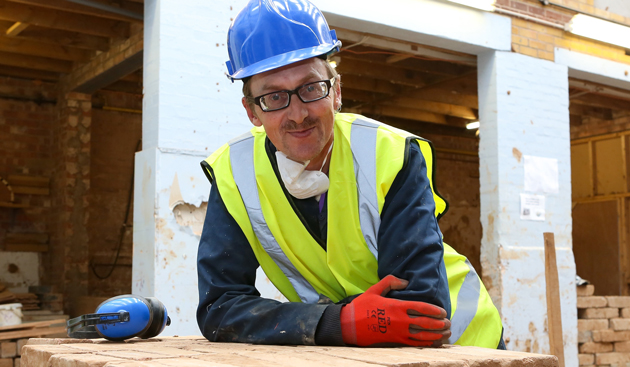 Birmingham Metropolitan College students cleaned-up more than 6,000 bricks that will be used for its new skills centre.
The college's original Erdington Skills Centre, which dated back to the early 20th century when the site was a technical school, was demolished to make way for a new £4m building.
More than 6,000 bricks were taken from the site to the college's James Watt Campus, in Birmingham, where level one brickwork students used heavy machinery to clean cement and grime from them.
They will be used for the new centre that will contain purpose-built classrooms and workshops for the construction trades.
Learner Francis Dean, aged 49, who is studying brickwork after being advised to register for the course by Jobcentre Plus, said: "It was great to see how the bricks would have originally looked after we had finished cleaning them.
"It's a good idea to re-use materials and has been an interesting project to work on."
Assistant faculty director for construction Keith Acton said: "The bricks are probably around 100 years old. We were especially keen to recycle materials from the original building to keep some historical context."
Picture caption: Learner Francis Dean