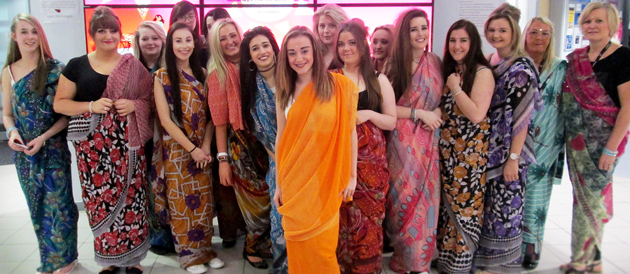 Macclesfield College students curried favour with guests at an Indian-themed fundraising evening.
A buffet was prepared at the college by level two and three catering students featuring lamb curry, chicken masala, bhajis, samosas, shish kebabs and popadums.
Level three travel and tourism learners dressed in colourful saris to serve around 50 guests.
There was also a prize raffle with money raised helping to fund a four-day trip for travel and tourism students in February to the Spanish resort of Benalmadena, where they will work as holiday reps.
Travel and tourism teacher Nwyla Tatton said: "The students did a fantastic job of organising the Indian-themed event and putting into practice the skills that they have developed on their course at the college."
Picture caption: Staff and students on the night