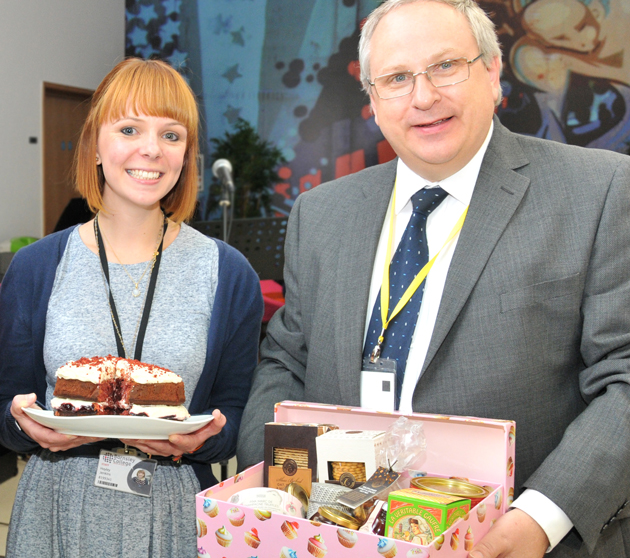 A cake baking competition helped raise more than £300 in memory of former head of Barnsley College music department Richard Tolson.
It was judged by chair of the EnRich charity Josie Whiteley, Barnsley College assistant principal Dianne Murray and local baker and businessman Dr John Foster MBE.
Other fundraising activities included a raffle, tombola and a name the teddy bear competition.
The money will be split between Macmillan Cancer Support and Enrich, a charity that supports performing and creative arts in Barnsley. It was launched in memory of Mr Tolson who died in 2013, suffering from cancer.
Learner development and support team leader and event organiser Jessica Lee-Henderson said: ''It's been fantastic to see our learners and staff celebrating the life of a wonderful colleague while raising lots of money for charity. The bake off went down a sweet treat with everyone."
Mr Foster was impressed by the level of effort put in by the bake-off entrants, especially winner Hayley Jenkins who works for the college as a graphic designer.
He said: "The overall standard of the cakes was very high with some particularly showing great innovation in their design and decoration.
"The winning 'Simply Red Velvet cake' was beautifully moist, looked fantastic and well deserving of first place."
Picture caption: From left EnRich charity chair Josie Whitely, bake-off winner Hayley Jenkins and local baker Dr John Foster