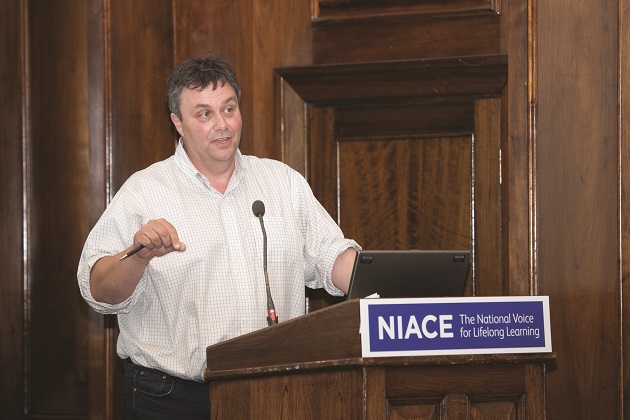 The organisation that oversees the work of Local Enterprise Partnerships (Leps) is in crisis following the resignation of its chief executive, prompting a call for more funding.
The Lep Network chair Alex Pratt, above, has written to all 39 partnerships to warn the network could close without more government support, and to announce that boss Alison Porter is to leave the organisation on December 8 because of over-working.
In the letter, which has been circulated by Shadow Business Secretary Chuka Umunna, left, after he raised concerns about the network in the House of Commons, Mr Pratt warns that growing interest in the network in the wake of pledges to devolve responsibilities, including skills, to local areas, means its workload can no longer be completed.
Mr Pratt also revealed that the network, currently funded with a £5,000 grant from each Lep as well as funding from central government, planned to go cap-in-hand to Cities Minister Greg Clark to seek more funding and support.
In a statement sent to FE Week, Mr Pratt said: "Inevitably the work loads of Leps themselves and the Lep Network have increased considerably.
"This means that the workload of the Leps and the Lep Network has increased substantially. The Lep Network chief executive was recruited in a part-time capacity which is now unsustainable given the demands on the role, the devolution discussions and the additional planning required in advance of an election.
"Our chief executive is not in a position to take on the necessary full time, full-on role and has decided to step down next month. We are in discussion with Government around the need for increased support in line with demands now being placed on the Lep Network."
In the letter, he said: "We have concluded that the Lep support for the Lep Network of £5,000 per annum plus the proposed funding from Greg Clark is insufficient to pay for a team of three plus the minimum additional support needed to cover off the role (circa £500,000).
"As a result we have entered into discussions with Greg Clark to explain the situation and to suggest that without more support from the centre it would be our proposal to close the LEP Network and pass the roll to Civil Servants or AN Other, which could for example mean the LGA or DCLG taking it on (neither is ideal)."
Speaking in Parliament on Thursday, Mr Umunna pressed Business Secretary Vince Cable, right, on the letter, but was told all was well.
He said: "Four years ago, the Secretary of State said that the regional policy was Maoist and chaotic. Does this not demonstrate that very little has changed?"
But Dr Cable said: "It demonstrates nothing of the kind. The Lep network is working exceedingly well. Leps are voluntary organisations; some are outstanding and innovative and others struggle, as this one has done."