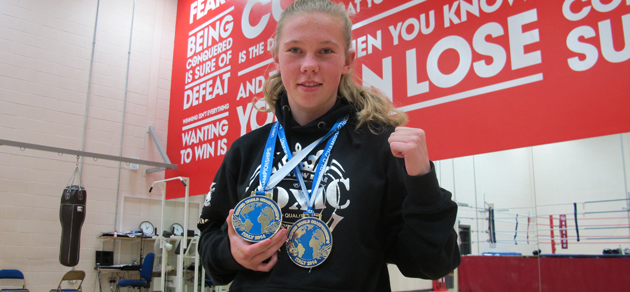 An East Durham College level two sport student has returned home from Italy with two world championship gold medals for Thai boxing.
Leigh Newton, aged 16, who took up the sport two years ago, fought in the World Kickboxing Association (WKA) finals in Tuscany this month.
She won the 48kg weight category and picked up gold in a second discipline, K1, which incorporates elements of karate and kung fu.
"Just to get to the world championships was a fantastic opportunity," said Leigh.
"It was great being part of the England team and going out there to compete on behalf of my country. I am really proud to have brought these medals home."
"I look forward now to continue to work hard and improve in the sport with the help of the boxing coaches at the college."
Picture caption: Leigh Newton with her medals