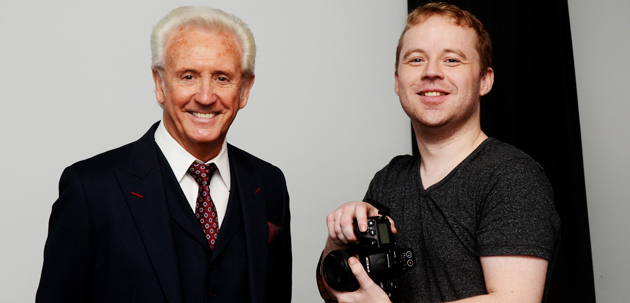 Singer Tony Christie found his way to Walsall College to pose for a portrait photo taken by a student who contacted him through Facebook.
Mr Christie, who topped the UK singles chart in 2005 when his signature tune Is this the way to Amarillo? was re-released, lives 10 miles away from the college in Lichfield.
Student Kristofor Green, 32, sent a message to the singer via his Facebook page asking if he could pose for a portrait and was thrilled when he agreed.
He said: "Our tutor set us the difficult challenge of taking a portrait photo of a famous person. I always try my best to complete a challenge, so I did some research about local celebrities and came across Tony Christie."
"I was amazed when Tony said he would be ok with being photographed."
Photography tutor Bryn Griffiths said: "In completing this task, Kristofor has shown a lot of passion and determination, two attributes of a great photographer and I'm confident he will have a successful career in the industry post college."
Picture caption: from left: Singer Tony Christie with photography student Kristofor Green