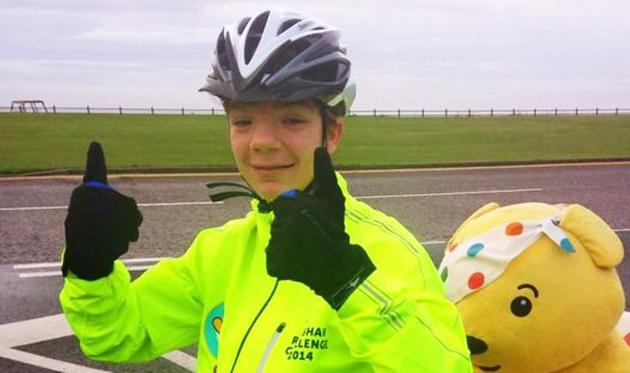 Further education learners John Dunwell and Jessica Davies helped raise £2.3m for Children in Need through a gruelling cycling challenge.
They raised the money as part of a team of inspirational young people sponsored to cycle 450-miles from Salford, Manchester, to London, on rickshaw bikes ahead of the main BBC fundraising show hosted by Terry Wogan on Friday (November 14).
Leeds City College level two food preparation and cookery learner John Dunwell, aged 17, was chosen for the challenge after he competed in the British Transplant Games at a variety of sports including swimming and badminton in 2012 and 2014, after recovering from a kidney transplant in 2011.
Level one vocational studies learner Jessica Davies, 16, from Northamptonshire-based Tresham College, was chosen for the team by BBC bosses in recognition of her involvement with Dwarf Sport Association (DSA), which is funded by BBC Children in Need.
John said: "It was a shock to be picked for the challenge, but I was happy to be able to help out."
Jessica said: "By funding the DSA Children in Need has really had such a positive benefit on me, so it was nice to have the chance to return the favour."
Picture Caption: John Dunwell on his rickshaw