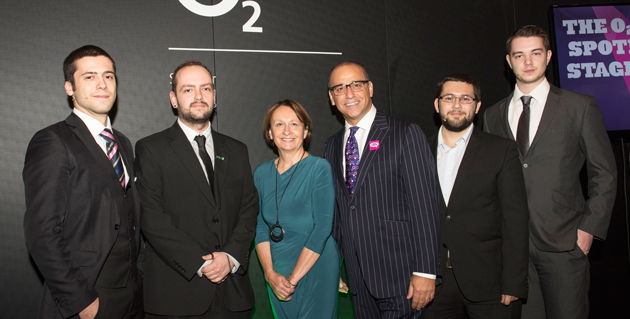 A team of budding entrepreneurs from Barking & Dagenham College won £5,000 through developing digital business cards that can be shared via an app and online.
Animation and IT students Thomas Gill, aged 21, Steven Upton, 19, Phil Newberry, 22, Tony Newberry, 21, scooped first prize in the team section of the Edge Challenge.
The competition was launched last year by education charity the Edge Foundation, the Peter Jones Enterprise Academy and the Gazelle Colleges Group.
This year's finalists had to pitch start-up business ideas to an audience at The Skills Show in Birmingham on Thursday (November 13) and Deputy Prime Minister Nick Clegg handed out the awards.
Steven said: "Winning the Edge Challenge was a real boost for us. It process encouraged us to really think hard about our business and make the most of it."
David Humpston, 19, who graduated in June from a level three BTec in enterprise and entrepreneurship at the Peter Jones Enterprise Academy took home £3,000 for winning the individual category.
He impressed judges with his action video production company called Viewpoint Videos.
He said: "The feedback I have had from the judges has been incredibly useful and I'm so excited to have won."
Picture Caption: from left: Winning students Tony Newberry and Thomas Gill, Jan Hodges OBE, chief executive of the Edge Foundation, Theo Paphitis, the Skills Show patron, and students Phil Newberry and Steven Upton