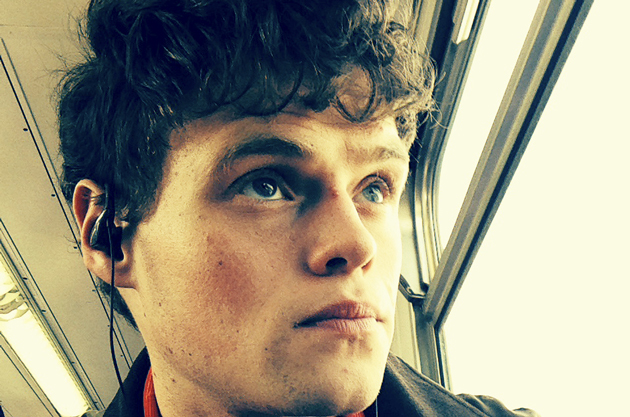 A 20-year-old former City of Liverpool College drama student has co-starred with Jude Law in a Hollywood action movie.
Bob Schofield completed an HNC in drama at the college in 2012 and worked in theatre before securing his big break by being cast in the film, called Black Sea, which was directed by Oscar-winning film maker Kevin Macdonald and will go on general release next month.
It centres around unemployed submarine captain Dom Hemingway, played by Mr Law, who goes on the hunt for sunken Nazi treasure. Bob plays Tobin, a homeless young man who becomes one of Dom's misfit crew hunting for the treasure. It involved nine months of filming in in Kent and Ukraine.
Bob said his time at college prepared him well for the demands of the industry.
He said: "The teachers care and their passion makes you care. It's that support which has helped me."
"I did the first audition [for the film] in London but it didn't really hit home that I had a chance until my third audition, which was a reading at Jude Law's house. That's when I thought this could really happen', then I heard the next day that I'd got the role."
Elaine Bowker, college principal, said: "I'm really pleased for Bob and I know the drama staff here at the college are made up that he has managed to win a role in such a major film.
"I think he's an inspiration for other students and shows the great work of the drama team here in harnessing young talent and giving students the opportunity to achieve their goals."
Picture caption: Bob Schofield