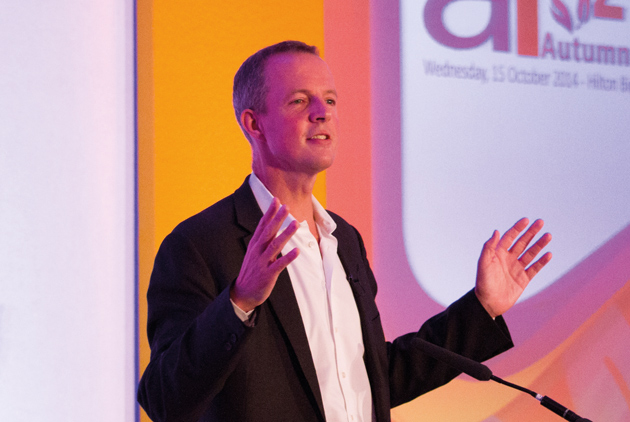 Plans for a new traineeship funding system, in which providers could be paid based on learner job outcomes for 2015/16, has been rejected by Skills Minister Nick Boles.
The government's eight-week consultation on traineeships considered making progression into apprenticeships, jobs or further learning a funding incentive.
Launching the consultation in June, then-Skills Minister Matthew Hancock said he wanted to find out whether an "approach designed specifically for traineeships, rather than based on existing arrangements, could produce better results for young people".
But traineeships will continue to be funded using the "existing funding systems," meaning 16 to 18-year-olds remain funded per learner by the Education Funding Agency (EFA) and 19 to 24-year-olds funded per enrolment by the Skills Funding Agency (SFA).
The rejection of a move to a new traineeship job outcome funding system, revealed today in the government's consultation response, is likely to receive a warm welcome with colleges arguing that local employment opportunities for trainees are outside of their control.
Mr Boles said sector responses to the consultation, which closed on August 14, meant the government favoured an "evolutionary approach" to reform.
"We will make these changes within the existing funding systems, thereby avoiding unnecessary disruption for providers that a new funding system might bring," it said in the government's response.
This, despite the Association of Employment and Learning Providers calling for a new funding system in its response to the consultation, where it said: "There should be a single set of [traineeship] funding rules and a single funding process."
Changes to eligibility rules for the scheme held the main element of the government response, issued today, with 19 to 24-year-olds that hold a level two qualification being allowed to take up traineeships from January.
"The changes I am announcing today are based on feedback directly from those involved in the programme. I am confident it will be even easier to create top quality traineeships, focused on getting young people into apprenticeships and other jobs" Mr Boles is expected to say at the Association of Colleges (AoC) annual conference today in Birmingham.
However, one of the changes for 2015/16 is the government's approach to funding 19 to 24 traineeship workplace outcome.
It will allow progression into further learning for 19 to 24-year-olds to count as an acceptable outcome for funding. With the SFA funding 80 per cent of traineeships based on learners simply getting to the end of the programme, and the remaining 20 per cent based on outcome, it means that providers could get 100 per cent of funding for the pre-employment scheme despite no job outcome for the learner.
The move means the same funding result as that of 16 to 18-year-old traineeship providers, who get 100 per cent of funding based on whether learners get to the end of the programme.
"We will make progression to further learning of 19 to 24-year-olds an acceptable outcome for funding, as is presently the case for 16 to 18-year-olds," it said in the consultation response.
The AoC has previously made its feelings known to the government regarding learner outcomes potentially affecting funding. Joy Mercer, AoC director of education policy, responding to the government's August consultation launch on FE outcome-based success measures, said: "The government must be careful not to confuse helpful data on which courses can lead to better employment prospects, with expecting colleges to have direct responsibility for job success.
"Some colleges are operating in the most deprived areas where jobs are scarce, and the government must accept that there are a whole range of local stakeholders, in particular Local Enterprise Partnerships, who also play a key role in creating new employment opportunities."
For reaction, see edition 119 of FE Week, dated Monday, November 24 (but available at AoC conference from Thursday, August 20).