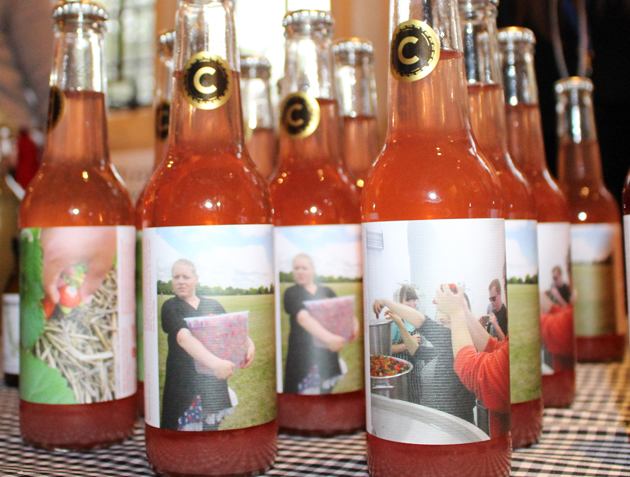 Barking and Dagenham College students helped produce 20,000 bottles of strawberryade for charity.
A group of 10 level two hospitality learners picked more than 20 kilos of fresh strawberries from Growing Communities Starter Farm, in Dagenham, before freezing and transporting them to drinks production firm Square Root, in Hackney, to be made into strawberryade.
The drinks are now on sale at the college. They cost £1.50 each and feature pictures of students with the strawberries on the bottles. Profits from their sale will go to the Breast Cancer Campaign.
Learner Jaye Cooney, aged 18, said: "Getting to produce our own strawberryade was such a good experience. You don't normally get the chance to do something like this. That's why I think Barking and Dagenham College is great — you get experiences you wouldn't find elsewhere."
Picture Caption: Jaye Cooney with a bottle strawberryade. Inset: A number of bottles of the strawberryade on display at the college