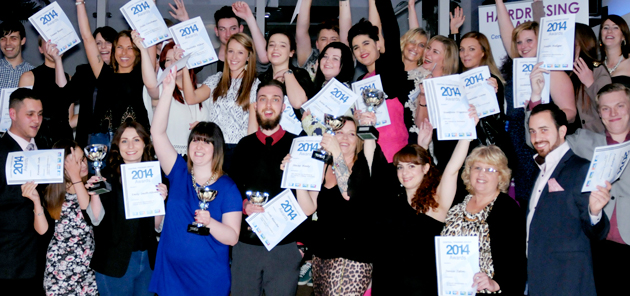 More than 250 learners received certificates at the South Essex-based Central Training Group awards night.
The independent learning provider, which teaches hairdressing, graphic design and business courses, held the ceremony at the Arlington Function Suite and Ballroom, Leigh-on-Sea, Essex.
Certificates were handed to high achieving learners — including 95 on level two and three National Vocational Qualification (NVQ) and Vocationally Related Qualification (VRQ) courses and 169 level two and three apprentices.
Chair Martin Kolton MBE said: "We are thrilled by the success of all our students. Their achievements are the result of the hard work and commitments they have shown during their time as leaners. Their qualifications will allow them to enjoy a wealth of opportunities and go on to fulfil their aspirations."
Picture Caption: Central Training Group learners with their certificates