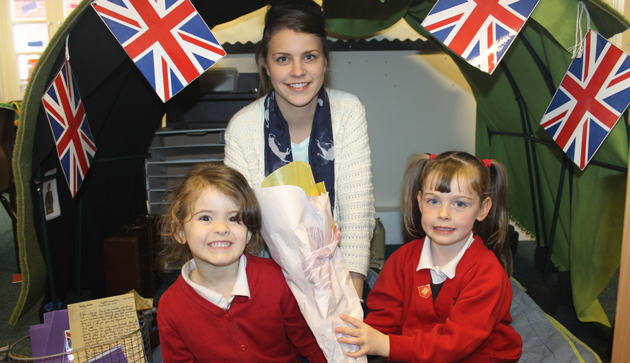 South Cheshire College's first ever teaching assistant apprentice impressed St Oswald's Worleston Church of England Primary School so much that she landed a permanent job.
Charlotte Barber completed the supporting teaching and learning level three apprenticeship in September, after spending an academic year working four days a-week at the school and studying at the college for a day each week.
The school has now taken her on as a full-time teaching assistant.
Charlotte said: "After finishing my A-levels, I decided that I didn't want to go to university and I saw this apprenticeship which appealed to me. I definitely made the right choice. The apprenticeship has given me so many new skills. I've provided maths support to the children and I've been involved with lots of different classroom activities."
St Oswald's acting deputy head teacher Tamsyn Bradley said: "We are delighted to be able to offer her a teaching assistant post. We have also recommended the apprenticeship to other primary schools because it has been so successful for us."
Charlotte was the college's first and only teaching assistant apprentice last academic year and 10 more have enrolled on the course since September.
Picture caption: from left: Annabelle Wilkinson, aged 5, Charlotte Barber, and Amy Best, 4