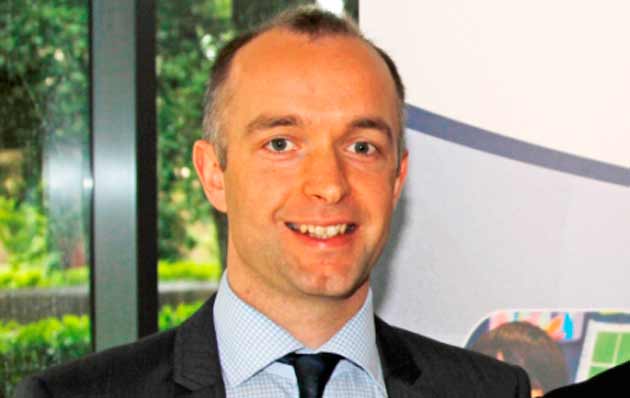 The Sixth Form Colleges' Association (SFCA) has launched its 2015 manifesto calling for a national funding formula to reflect the actual cost of provision and a competitive process for establishing new sixth form providers.
The SFCA also called for its members to join school sixth forms in being exempt from VAT, which it dubbed "a learning tax".
The 12-page manifesto further called for the government to maintain sixth form funding at 2013/14 levels while a review of all education funding is carried out to produce "national funding formula (up to and including the age of 18) based on the actual cost of delivering the curriculum".
Deputy chief executive of the SFCA James Kewin (pictured) said: "Our manifesto shows that sixth form colleges are the most effective and efficient providers of sixth form education in the state sector.
"However, a series of damaging policy changes introduced in recent years will see some sixth form colleges close and others forced to offer an impoverished curriculum."
The manifesto said the three biggest threats facing sixth form colleges were VAT, which costs sixth form college budgets £335,000 a-year, unfair competition posed by free schools, and the government decision to decouple As-levels from A-levels, which it says would increase the risk of students dropping out.
Currently, only a school, academy or free school sixth form can be created to meet demand for new sixth form provision.
"There should be a competitive process for establishing new 16 to 18 provision that is open to all types of sixth form provider and follows an impartial assessment of demand conducted at a local level," according to the SFCA manifesto.
It also recommended study programmes be funded at a full time rate, for responsibility for funding high-needs students to be returned to the Education Funding Agency  and for the government to provide enough funding for sixth forms to be able to work collaboratively.
Mr Kewin said: "To ensure that sixth form colleges can continue to transform the life chances of young people, we are calling on all political parties to put students first by dropping the learning tax and adopting the recommendations in this manifesto."
The manifesto is due to be formally launched on Monday (November 17) at the SFCA Autumn Conference, in Birmingham, where Skills Minister Nick Boles and Shadow Schools Minister Kevin Brennan are expected to address sixth form college leaders.