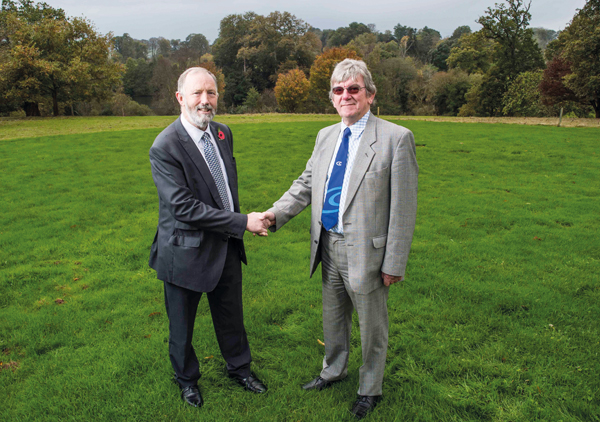 The first of three colleges that FE Commissioner Dr David Collins suggested would struggle to maintain their long-term independence has agreed to a merger.
Dr Collins concluded that Devon-based Bicton College, which was visited by the commissioner in March, needed to merge or form a federation with another institution following Skills Funding Agency concern about its "financial health".
Dr Collins concluded that long-term financial issues meant the college would not have been able to survive as an independent institution without "damaging its long term development".
A spokesperson for the 2,000-learner specialist land-based college said on Monday (November 3) that it expected to complete a "formal merger" with The Cornwall College Group (TCCG) by August — but it was "too early" to say whether this would lead to job losses.
It comes after Dr Collins told Norton Radstock College, in a report published last month following his visit in June, that it could no longer operate on its own because of issues with leadership, governance and finances.
Dr Collins also questioned "the long term viability" of Stratford-upon-Avon College as an independent institution following a visit in May.
Hope for a continued independent Stratford was restored after Dr Collins gave positive feedback after a follow-up visit, but Bicton's merger has already been embraced by governors' chair Jeremy Yabsley.
"After listening to all of the potential partners' proposals, I have formed a very favourable opinion of the TCCG governors and leadership," he said.
"Under the terms that TCCG propose, Bicton can be sure of retaining its identity — this is vitally important to our students and the staff at the college.
"We look forward to working together on a joint vision for the development of signature centres of excellence in land-based subjects."
A Bicton spokesperson said it was "too early to say whether there will be any impact on jobs as a result of the merger. Both colleges have a strong history of consulting with employees [over possible job losses]".
There were no plans to change the courses currently offered at the college, she added.
TCCG, which was rated 'good' by Ofsted in 2010 and has around 35,000 learners, already runs land-based Duchy College which has branches in Stoke Climsland and Rosewarne, Cornwall.
It also has campuses in Newquay, Saltash, St Austell, Camborne, and Falmouth, all in Cornwall.
Philip Rees, chair of the TCCG board of governors, said: "We are hugely excited to be playing a major role in the future development of Bicton College.
"This merger will extend choice and access to land-based training, skills and research for more learners and employers across the region, with Bicton College and Duchy College working very closely together to enhance their reputations for land-based specialisms."
A Department for Business, Innovation and Skills spokesperson said: "We fully support the decision for Bicton College to partner with TCCG.
"This partnership will work to secure the future of the college and land-based education in Devon and the wider South-West."
Main Pic: Bicton College board chairman Jeremy Yabsley & Philip Rees Chair of TCCG Board