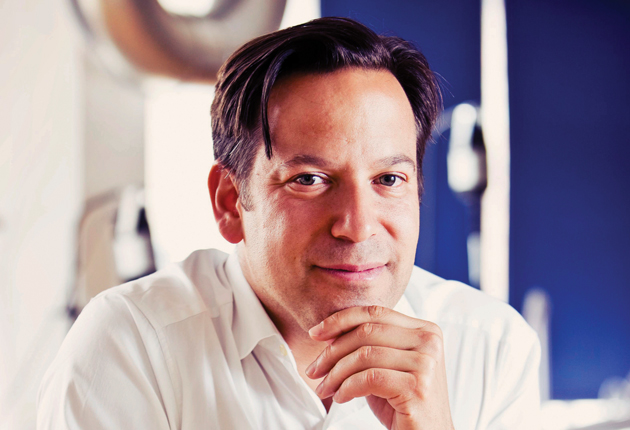 Around 150 learners with government apprenticeship ambassador Jason Holt were left "stuck" and unable to register for the start of qualifications because of issues with the Skills Funding Agency's (SFA) delay-prone Learning Aim Reference Service (Lars),
FE Week can reveal.
Mr Holt, whose influential 2012 review of apprenticeships concluded that a main barrier to small and medium enterprises (SMEs) taking on apprentices was "poor process," took to Twitter to air his frustration at the situation.
He wrote on November 2: "Hands tied. Learners stuck. We await our prime contractor to sort with @skillsfunding [SFA]."
Learners were unable to start new level two and three jewellery manufacturing, silversmithing and allied trades apprenticeships run by the Holts Academy, with prime contractor the University of the Arts London, on time because of a delay in listing frameworks on Lars.
Mr Holt told FE Week that the issue affected around 150 learners, but had since been resolved with the frameworks appearing on Lars later this month.
He said: "It has been a difficult time for the jewellery industry with delays to the approval of the new apprenticeship, preventing new learners from commencing on these learning programmes.
"We are pleased to see that the issues surrounding this have now been resolved and that the information will appear on Lars from November 20.
"I am very supportive of the SFA. They do as much as they possibly can but they do need to be mindful of making sure that learner experience is not interrupted. Overall, they do a good job of that."
An SFA spokesperson acknowledged the delay, but stopped short of apologising for the problems, although she did say steps had been taken to allow learners affected by the delay to start as soon as possible.
She said: "Providers will be able to select the new aims for level two and three jewellery manufacturing, silversmithing and allied trades apprenticeships framework from Lars for the R04 data collection, which opens on November 20.
"The implementation date of the new aims and the removal
of existing aims will be backdated to October 2 as per the approval date. This means October 2 will be the first date for new starters on the updated version of the framework."
It comes after concerns were raised about the ability of the Lars system to cope with a backlog of last-minute submissions from awarding organisations (AOs) after a deadline of September 1 was imposed this year.
Speaking in September Association of Employment and Learning Providers chief executive Stewart Segal accused the SFA of creating a "false deadline" for AOs, which he warned would lead to "risks" for providers.
He said: "The tight timescale means providers take on all of the risk — those looking to expand and deliver programmes can't make any promises on what they're going to deliver if they don't know what funding they'll be getting."
No one from the University of the Arts London was available for comment.
—————————————————————————————————————————
Editor's comment
Halt holt issue
The SFA has come in for much criticism for its bug-ridden and delay-prone new online systems where providers check and record learner funding.
And there are still MIS officers up and down the country wishing for an end to their Fis and Hub nightmares.
They had thought that their Lars troubles were over and, in the main, they are — other than the backlog of frameworks awaiting entry, as experienced by Jason Holt.
Despite his very understanding take, he must have been left wondering what is going on at the SFA.
Having endured its own jobs losses, perhaps there are simply not the staff numbers for new chief Peter Lauener to ensure the best possible service?
But even his remit, with the sizeable responsibility of the EFA, has been questioned.
With the weight of Treasury to contend with, it's unlikely he could push back the tide of cuts and job losses that have hit the SFA.
But if he's unable to act against that, then perhaps an independent review of exactly what has, and what continues to go wrong at the SFA is within his power — Fis, the Hub, cases such as Mr Holt's and whether overstretching has become an issue need looking at.
The sector must have an SFA in which it has faith. An SFA that provides outstanding service.