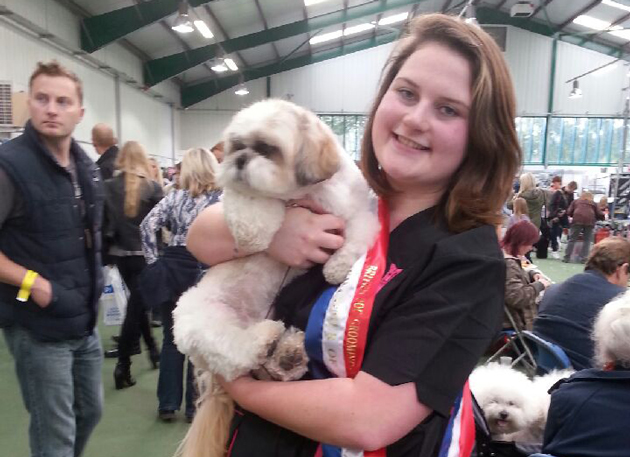 Chichester College learner Beeche Taylor was named newcomer of the year at the British Dog Grooming Championships.
The 19-year-old level three dog styling student took the title after impressing judges at the event last month in Stoneleigh, Warwickshire, with a 'teddy bear' style she created for her Shih Tzu Lola.
It involved a short cut all over except for the dog's head where the fur was left longer and fluffy.
Grooming lecturer Sue Nas Said: "What a terrific achievement.
"Beeche took along her little Shih Tzu dog which she clipped and scissored into a teddy bear trim in two hours.
"This young lady was a very shy and quiet girl when she started at college and now the world is her oyster."
Picture Caption: Beeche Taylor and her dog Lola after winning the best newcomer award