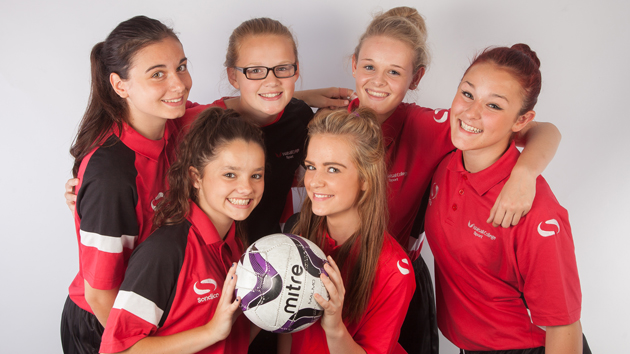 Women's football has got off to a winning start at Walsall College after their first ladies team hit the top of the table.
The college's sports tutors had been keen on starting the team for a number of years but there were never enough students interested in playing.
They finally launched a team this academic year after 14 level three sports performance and excellence learners signed-up.
The side hasn't wasted any time making its mark in the Association of Colleges West Midlands Women's Category Three League. It is currently top of the table following two wins and a draw.
Students from across the college, even those not on a sports course, are now being encouraged to join the squad.
Mark Howard, sports development co-ordinator, said: "The ambition now for next year is to have a first and second team and although it will be a big challenge, we think it's achievable.
"In terms of their football they are improving no end and really have the opportunity to progress and eventually play at a higher level."
Picture Caption: From left: Team members Chloe Perkins, aged 17, Kelsie Falvey, Ellie Atkins-Taylor, Catherine Waites, Elicia Snape and Kyrie Ball, all aged 16