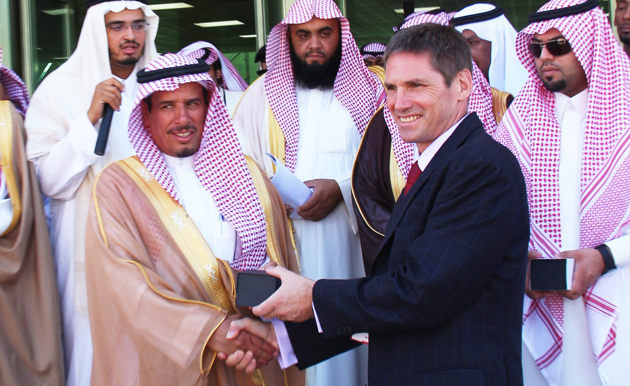 The Lincoln College Group officially opened two technical and vocational training colleges in Saudi Arabia.
Separate colleges for male and female learners first opened to staff and students in the town of Layla in September.
However, the official opening ceremony, which was attended by senior staff from Lincoln College and Saudi officials, including Ministry of Education director Zaid Al Hussein, took place on October 26.
Managing director of Lincoln College Group's international operations Simon Plummer said: "It marks a major milestone in our Lincoln College international programme.
"We had to compete with 40 education providers from across the globe to be awarded this prestigious contract and we are honoured to be welcomed into the Kingdom. Once the colleges reach full capacity some 825 Saudi students will be trained each year."
Lincoln College signed a £250m contract in April to establish three colleges in Saudi Arabia. The third will be opened in Saudi town Al-Muzahmeya in the New Year.
Picture Caption: From left: Saudi Ministry of Education director Zaid Al Hussein shakes hands with Dean of the male college Paul Batterbury