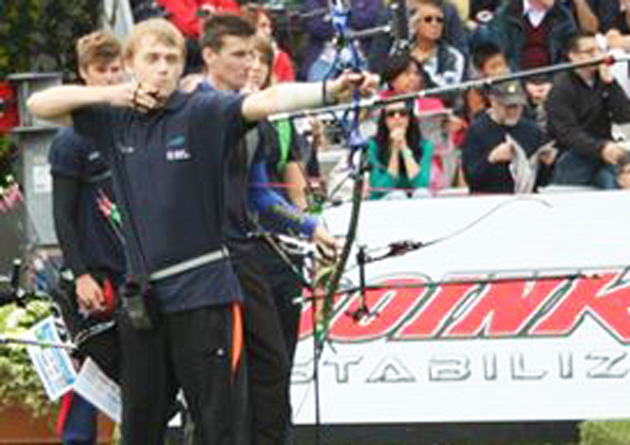 The 18-year-old, who is studying a higher national certificate in electrical engineering, took up the sport aged nine and has been competing in national and regional tournaments since 2005.
He beat 60 of the county's top archers to claim gold at the British Academy Cup's in the 18-21 age category has been selected for the Great Britain development squad for international competitions.
He said: "This has been a great couple of years for me. I'm really pleased with how I've progressed.
"My goal is definitely to secure a place in the full national squad next year and I'm setting my sights on a place at the 2020 Olympics in Tokyo.
"That would be a dream come true."
Picture Caption: Andy taking part in the British Academy Cup 18 to 21 age category