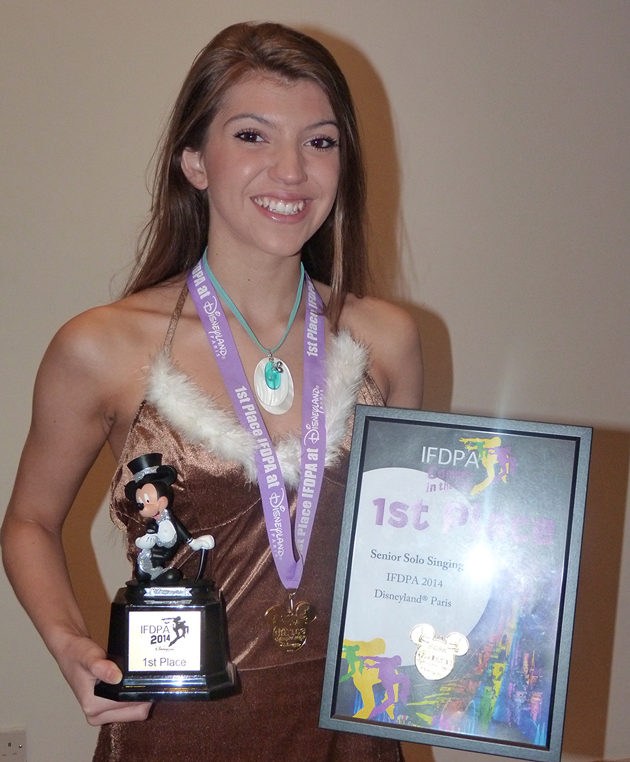 A Cronton Sixth Form College student won an international talent contest with her rendition of a song from a Disney film.
Level three dance student Nakita Argomandkhah, aged 17, won in the senior solo singing category of the International Festival of Dance and Performing Arts event with her version of Colour of the Wind from animated film Pocahontas.
She impressed judges in the final at Disneyland Paris.
Nakita said: "The whole competition was such a high standard and I didn't expect to do so well.
"The staging for the final was amazing. I was thrilled to take part and over the moon to win."
Matt Plant, artistic director for performing arts at the sixth form college in Cheshire, was delighted by Nakita's success.
He said: "I have had the privilege of directing her in major roles from Fontine in Les Miserables to the title character in Jane Eyre and she never ceases to amaze me.
"Nakita's approach to her work, so much of which is extra-curricular, is faultless and leaves us in no doubt that she has a great deal of success to come."
Picture Caption: Nakita Argomandkhah after winning the competition.