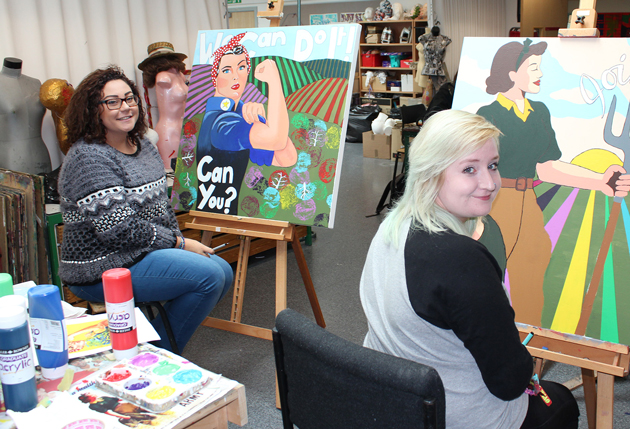 Paintings by level three art students depicting women's role in keeping Britain's farms going during the First World War will go on public display.
Bracknell and Wokingham College level three art learners Georgia Nosal, aged 17, and Alex Welch, 19, created the artworks for the tenth annual Binfield, Warfield and Winkfield Arts Week.
Their paintings will be unveiled at Brownlow Hall, in Warfield, on Friday (October 31) and will also be displayed at South Hill Park Arts Centre, in Warfield, before being exhibited at the college.
Georgia said: "It was a fun project which started with a lot of research about war propaganda and artists from the time to help us plan out our work."
Alex said: "I really enjoyed working on this and I'm proud of my final painting.
"I think my family and friends will go along and have a look at it so I am glad it has turned out so well."
Picture Caption: From left: Georgia Nosal and Alex Welsh