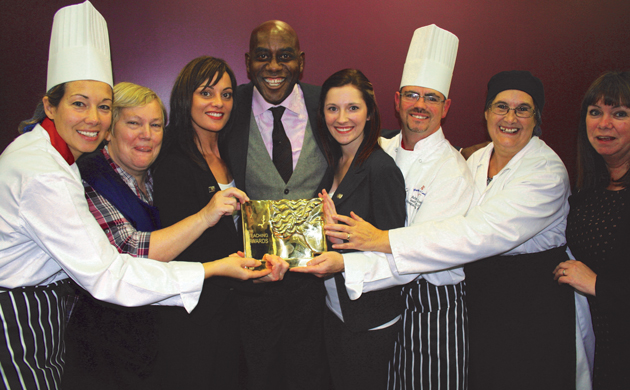 High achieving FE staff were recognised at national teaching awards.
The hospitality and catering department at Yorkshire-based Selby College, led by catering manager Adrian Dawes, were given the team of the year award by celebrity chef Ainsley Harriott at the Pearson Awards ceremony at London's Guildhall on Sunday (October 26).
Mr Dawes said: "It has taken total dedication and a great deal of hard work from all of the team to achieve this."
Kirklees College curriculum team leader for teacher training Corrine Scandling (right) collected the FE lecturer of the year award from Hugh Quarshie, who plays surgeon Ric Griffin in BBC medical drama Holby City.
She took the title ahead of computing lecturer Joe Abdulgani and early years tutor Tanya Gardener, both from Weston College, music teacher from City College Plymouth Colin Seddon and travel and tourism lecturer from Exeter College Andy Waite.
Mrs Scandling said: "It was mindblowing winning the award.
"I would like to thank my current and past students for nominating me. You don't realize how much you touch people's lives through teaching until something like this happens."
Picture Caption: Ainsley Harriot with award winners.