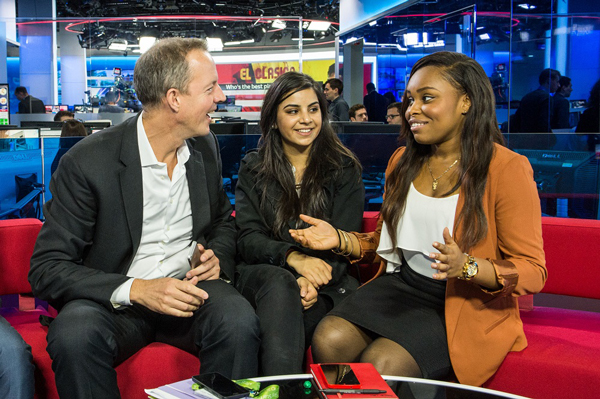 New apprenticeship frameworks will no longer be forced to include pass, merit and distinction gradings, the Skills Minister has revealed.
Skills Minister Nick Boles told FE Week he would be assessing whether apprenticeships should be graded on a "case by case" basis.
The U-turn by the new Minister follows "very strong representations" by the sector, Mr Boles said.
Concerns were first raised when the implementation plan for apprenticeship reform, published under previous Skills Minister Matthew Hancock in October 2013, said all elements of every apprenticeship framework would have to be graded at pass, merit or distinction.
In March 2014 Mr Hancock said only the end result would be graded but Mr Boles has now said there may be some areas where it is "inappropriate" to grade apprentices' work at all and instead a simple pass or fail should be offered.
Mr Boles spoke to FE Week following publication today of 'Guidance for developers of apprenticeship standards and related assessment plans', which stated that the Department for Business, Innovation and Skills (BIS) had "agreed a compromise position which ensured grading was applied where it could be".
However, the document stated: "In a small number of cases it may not be possible to grade any aspect of the apprenticeship due to assessments within the apprenticeship being aligned with external organisations or regulations which do not incorporate grading."
It added BIS would consider requests not to grade an apprenticeship where assessments were aligned with professional registration, regulation or a licence to practise, but would only make exemptions for specific standards, not for an entire sector or industry.
Standard developers wishing to request an exemption form grading should contact their relationship manager, it said.
The document also suggested that a merit grade may not be required.
"A pass grade in any apprenticeship must demonstrate full competency against the standard you have set and there will need to be at least one grade above pass to recognise exceptional performance."
Mr Boles said: "It's still very much a strong preference that as many can be graded are graded."
But he said, in cases involving "very strongly regulated activities" or "particular safety aspects", he would be willing to make an exception.
He said: "There have been very strong representations that grading is inappropriate – because bluntly does anyone want to know that somebody responsible for their safety in an aeroplane was a good and somebody else was a distinction?"
He added: "You want to know that everybody has met all of the standards fully."
FE Week understands that some frameworks connected to the maritime industry are among the first to be allowed go without grading.
"We've made the odd exception and we'll make the odd one where the arguments are good enough," Mr Boles said.
"Case by case, we're willing to take arguments but the broad thrust is that where at all possible we want graded because we want the qualifications to be like other qualifications, which are graded."
Picture: Nick Boles with BSkyB interns Kiran Hussain, aged 18 and Priscilla Ossai, 21, in the Sky Sports studios, where he spoke to FE Week