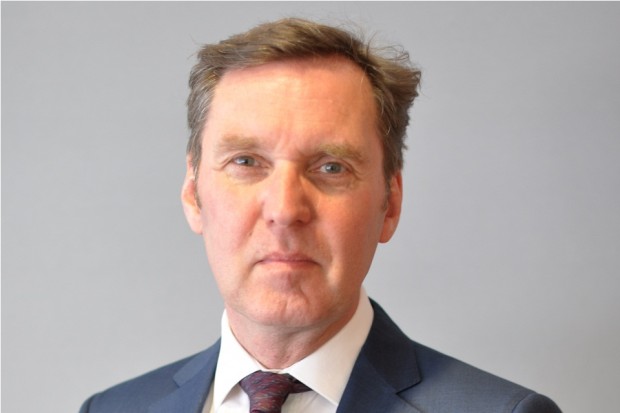 The number of under-performing colleges and apprenticeship training providers should be halved by 2020, the Social Mobility and Child Poverty Commission has said.
In its second State of the Nation report, the Commission, which is chaired by former Labour Cabinet Minister Alan Milburn (above), set out its "2020 challenge", in which it sets out a list of goals to be met by the end of the next Parliament.
The report calls for efforts to raise the percentage of employers providing apprenticeships from 15 to 50 per cent, a move which the report says would lead to 3.5m starts in the next Parliament.
Part of the report focuses on the role of FE Commissioner Dr David Collins (right) and calls for failing colleges and providers to be closed if they fail to improve.
The report says: "We also look to the FE Commissioner to intervene to secure the closure of further education and apprenticeship providers who cannot improve their standards.
"By 2020, we believe the government, educational institutions and Ofsted should have halved the number of under-performing colleges and apprenticeship training providers.
"Finally, we propose that early in the next Parliament responsibility for growing youth employment is devolved to local areas, each of which should put in place a day one intervention system to get young people who drop out of education or work immediately back on track."
The report acknowledges that FE inspection outcomes had recorded "some improvement over the last year" – a seven percentage point increase in providers judged good or outstanding – but adds that "there remains a high level of provision that is not good enough".
It continues: "The numbers of providers judged inadequate increased from 34 to 41, up by a fifth, and more than 1m young people in vocational education were let down by the quarter of further education colleges in England whose inspections concluded the institution required improvement or was inadequate.
"Similarly, apprenticeship training inspections found just under half required improvement or were inadequate.
"Four inadequate further education colleges alone are failing more than 40,000 pupils. For vocational reforms to positively impact social mobility a step change in quality is needed. The commission agrees with Ofsted that this should be a matter of priority for the FE Commissioner."
The report (left) also highlights a need for the number of employers providing apprenticeships, currently at 15 per cent, to rise.
It says: "Proposals to expand apprenticeship in the future are welcome but there is a need to move further and faster. The Commission recommends therefore that half of workplaces with ten or more staff should employ apprentices by 2020.
"We would also like to see workplaces of over ten employees that currently offer apprenticeships expanding their numbers. This would lead to around 100,000 more workplaces offering apprenticeships and more than 3.5m apprentice starts between 2015 and 2020, based on current trends.
"We hope that at least ten percent of new starts could be at the higher apprenticeship level, providing more routes to top jobs. Companies have said they want to increase numbers. Now is the time to make good this enthusiasm. Costs will partly be borne by employers, in line with current pilots. Costs to government for 16 to 18-year-old apprentices should be met through funds that otherwise would have been spent on further education.
"The adult apprenticeship budget, around £700m should be focused on rigorous and high quality apprenticeships for those under 24, as many older people would receive training even if the government did not fund apprenticeships. The need to expand good apprenticeships must remain at the forefront of reforms of vocational education in the next parliament. Employers are key in making this a reality."
The report also suggests that transferring FE funding to councils could "better enable local authorities to identify local skills gaps and respond accordingly".
Association of Employment and Learning Providers chief executive Stewart Segal (right) has welcomed the report's recommendations on apprenticeships.
He said: "We believe that this will require more investment by the government in the programme and a modification of the currently proposed reforms that may place artificial barriers in the way of greater SME engagement such as mandatory cash contributions by employers.
"A more responsive and flexible contracting system between the government and providers would make a big difference in terms of the Commission's proposed target of half of all workplaces with more than ten employees to be offering high quality apprenticeships by 2020.
"AELP has made a number of recommendations to change the apprenticeship reforms which will ensure that providers can work with employers to drive up the quality of the current apprenticeship systems."