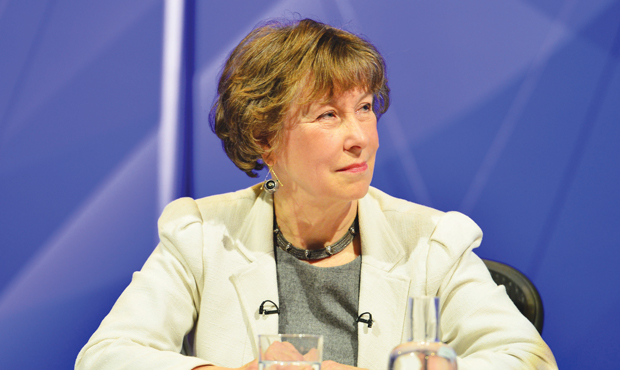 Vocational education expert and academic Alison Wolf is to join the House of Lords, it has been announced.
Professor Wolf, who authored the ground-breaking 2011 report on vocational education which informed much of current government skills policy, was nominated for a life peerage by Prime Minister David Cameron.
And it has been announced today that Mr Cameron's recommendation has been accepted by The Queen and that Professor Wolf will join the upper house as a cross-bench Peer, meaning she will sit without party political affiliation.
In a statement issued by King's College, Professor Wolf said: "I am delighted, and obviously very honoured. I'm looking forward to using it do the things I believe in."
A spokesperson for 10 Downing Street said: "The Queen has been pleased to confer a peerage of the United Kingdom for Life on Sir Jonathan Evans KCB, Sir Robert Rogers KCB, Professor Alison Wolf CBE and Sir Andrew Green KCMG. All four are expected to sit on the Cross Bench.
"These individuals have been nominated personally by the Prime Minister for their public service."
Professor Wolf is a professor of public sector management at King's College London and a key adviser to the government, which has adopted her principle of study programmes for learners aged 16 to 19 among other policies.
After graduating from Oxford with a degree in politics, philosophy and economics in the early 1970s, Professor Wolf moved to America, initially continuing her studies and moonlighting as a journalist.
She ended up working for the National Institute of Education and the US Government, advising on educational matters, before returning to the UK in the mid-1980s.
In the early 1990s, Professor Wolf secured Nuffield Foundation funding for research into the evaluation of GNVQs, which took her back to a policy role and into the media spotlight.
She eventually worked for the Institute of Education before joining King's College and being invited to advise the government.