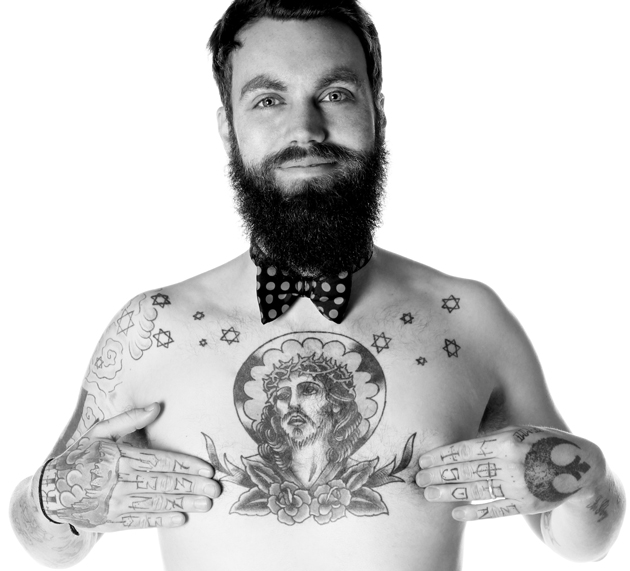 Photography learners showed faith in a heavily tattooed college chaplain they used as a model for a series of striking pictures for their course portfolios.
Rob Popejoy, aged 30, who is an Anglican Christian, is a multi-faith chaplain at City of Bath College. Level three photography student Fen Petch-Eades, aged 17, recently took photos of his hands, which are covered in faith-inspired tattoos, for her course portfolio.
Family-friend Harriet Evans, 18, also took pictures of him for her level three photography course at City of Bristol College before graduating in July 2013.
He joked: "It's great that people recognise I look different and think that I'd look good in photos, but I'm not about to give up my day-job and launch a modelling career."
Fen said: "I'd noticed all of Rob's tattoos and just thought his hands would make a really interesting photo."
Harriet said: "I decided that I wanted a quirky person with tattoos to be photographed in a bow-tie. As Robbie's personality is naturally relaxed in front of a camera the photographs just came out really well."
Picture Caption: Rob Popejoy in a photo taken by photography student Harriet Evans.