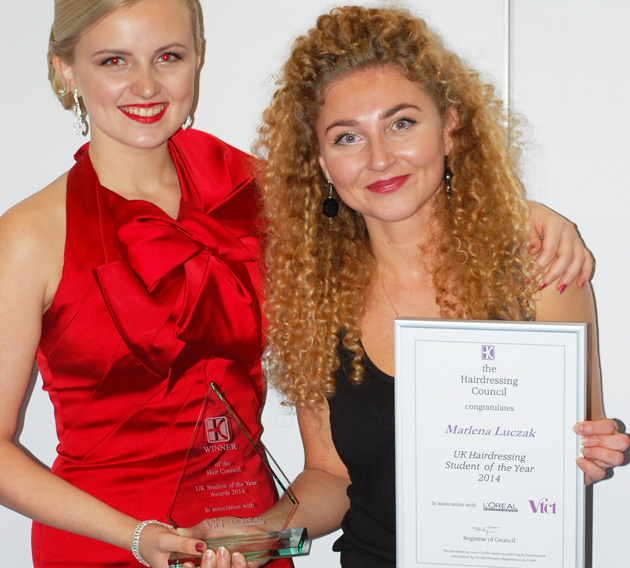 Stoke on Trent College learner Marlena Luczak has been named Student Hairdresser of the Year at the 2014 British Hairdressing Awards.
The 28-year-old level two hairdressing student was one of thousands of learners from FE providers and commercial salons who entered the competition by submitting four photos of a hairstyle created on a model.
The judges were particularly impressed with Marlena's "red carpet" hair style that involved pinning up long hair in to what she called an "elegant and classic" plaited bun.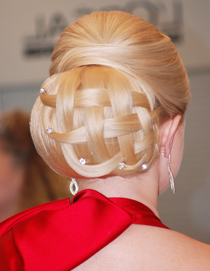 She recreated the look on a model ahead of the presentation ceremony in London, organised by the Hairdressing Council and L'Oreal, where she collected her trophy and more than £100-worth of hair care products.
Marlena said: "I really was not expecting to win so it was a bit of a shock. Everyone has been so supportive and people I don't even know have been coming up to me around college to congratulate me."
Hairdressing lecturer Jason Davies said: "Marlena is amazingly talented.
"It is a first for the college and we are all so very proud."
Picture Caption:
From left: Veronika Pantina, who modelled the winning hair style, with hairdressing student Marlena Luczak
Inset Caption: The award-winning hair style