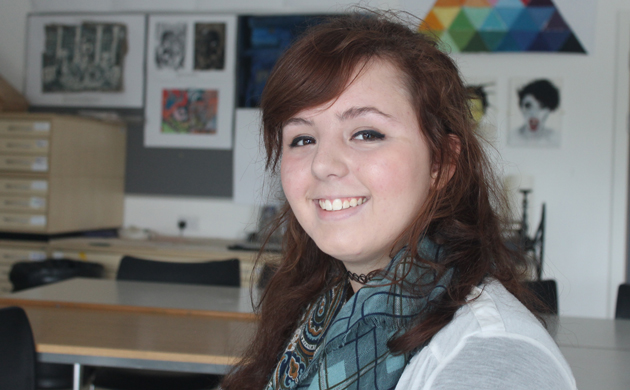 A South Cheshire College art student has donated a painting inspired by the Poppy Appeal to Crewe Royal British Legion (RBL).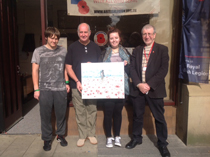 The work by level three art and design BTec learner Leah Parker, aged 16, depicts a lone soldier walking through a field of poppies.
She donated £30 to this year's Poppy Appeal along with the painting which will go on permanent display in the Crewe RBL headquarters.
Leah said: "I'm really please the people at the Royal British Legion liked my work and that I was able to give them a good start for this year's Poppy Appeal."
David Ballantyne, art and design lecturer, said: "Leah's artwork really set the scene for this year's fundraising. It is fantastic that her work is held in such high esteem by the Royal British Legion and her work will now take pride of place on display in the Crewe office."
Picture Caption: South Cheshire College student Leah Parker
Inset Picture Caption: From left: Charlie Crouch, Poppy Appeal supporter, Stuart Kay, chairman of Crewe Royal British Legion, student Leah Parker, who donated the painting, and Paul Fox, local Poppy Appeal coordinator