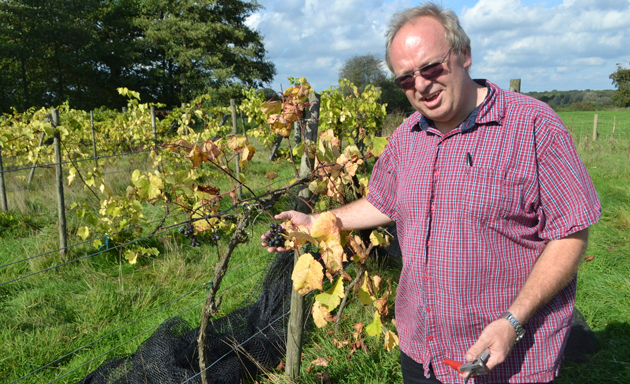 A lecturer with no previous horticultural experience grew and harvested half a tonne of grapes on a previously neglected vineyard at Chichester College.
Associate lecturer in engineering Dave Nott took control of the vines at the college's working farm at its Brinsbury campus, which had not been tended to or harvested for a number of years, in 2012.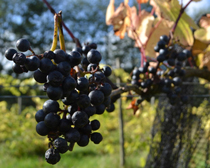 He has since spent two hours a-day working alone on the vines and reading-up on the art of grape cultivation.
Mr Nott gave this year's bumper crop to Highdown vineyard in Ferring, West Sussex, which will use the grapes to make wine.
He said: "I was startled to discover the forgotten vines during a tour of the farm.
"I managed to revitalise them through considerable pruning which resulted in a 50 per cent increase in grapes."
Mr Nott, who has worked at the college for 15 years, now hopes to expand the one-acre plot and train students to help him grow even more grapes.
Picture Caption: Lecturer Dave Nott at the vineyard
Inset Caption: Pinot Noir grapes at the vineyard