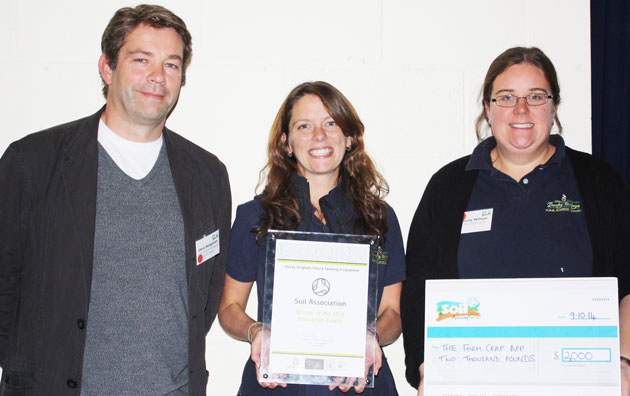 An app that up to 100 learners from the Rural Business School at Cornwallbased Duchy College helped develop has won an award at the Soil Association's annual conference.
The Farm Manure Management Application helps farmers assess the amount and variety of manure needed to grow their crops.
The app, developed by learners from a variety of courses at the Rural Business School, was voted as the most pioneering idea in farming and growing across the UK in 2014.
Dr Stephen Roderick, the app's project manager at the college, said: "We've already received over 500 downloads for an app that we feel can make a real difference for farmers. Technology, like this, can improve the efficiency and overall profitability of farms.
"The app is free to download and use."
Pic from Left: Chris Hodgeson, of Rothamsted Research, Becky Wilson and Claire Reigate, who presented the app on behalf of the college to the Soil Association's annual conference