A ballot that could have led to renewed industrial action at Lambeth College has been suspended to allow union members to consider a "new" offer, FE Week can reveal.
University and College Union (UCU) members walked out for five weeks from June 3 in a dispute over new staff contracts introduced on April 1, which the UCU said would leave staff with longer working hours, less sick pay and less annual leave.
The UCU opened a ballot on September 22 on whether to launch a new strike ahead of scheduled talks between college and union leaders on October 6.
But a UCU spokesperson said the ballot, which was supposed to close on Monday (October 13), was suspended on Friday (October 10) to allow for consideration of offers made during the October 6 meeting by college management.
He said: "The ballot at Lambeth was suspended following the improved offer by the college management. Members are now being consulted over that new offer and the consultation finishes on Wednesday [October 22]."
A college spokesperson said it had offered a guarantee that staff taken on before April 1 would stay on the original contract until at least September 2017.
Alternatively, existing staff could accept a £1,500 "cash incentive" to transfer to the new contract by September 2016.
The spokesperson said both options would be dependent on staff agreeing to work an extra hour per week from September — increasing their overall annual working hours from 828 to 864.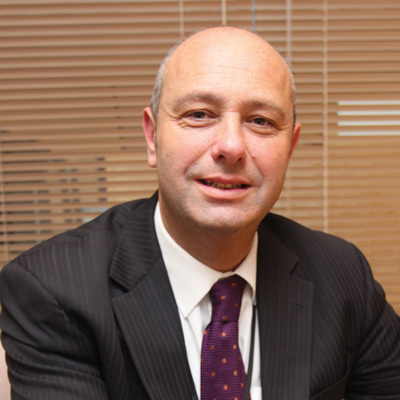 The UCU spokesperson said members would now vote on whether "they wanted to accept one of the two options or reject both".
There could be another ballot for strike action if both offers were rejected.
Principal Mark Silverman (pictured) said: "I remain hopeful that UCU members, the majority of whom understand and support the changes that have transformed this college since 2012, will accept our propositions and that we can bring a swift and decisive end to the dispute."
Meanwhile, the UCU's FE committee was set to meet on Friday as FE Week went to press to decide how to respond to a court ruling that stopped it launching a national strike.
The protest, which was scheduled to take place on Tuesday (October 14), was called off after the High Court handed down an injunction the day before barring industrial action.
Members were due to walk out over an ongoing row over pay, but the AoC challenged the UCU over the validity of a ballot of members.
Marc Whitworth, acting director of employment services at AoC, said: "Strike action relying on an old ballot was prevented, which meant colleges and their students could go about their day-to-day business as normal."
The UCU spokesperson said: "We were disappointed the AoC decided to make a late dash to the High Court to overturn the ballot rather than deal with members' concerns over pay."