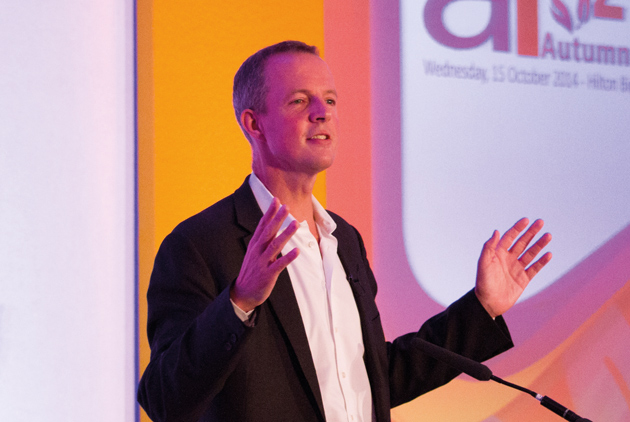 Apprenticeship funding reforms have been thrust back into the spotlight after government figures indicated the programme was heading for the second consecutive annual drop in the number of starts.
Provisional data shows that in 2013/14 the number of all-age apprenticeship starts was 432,400, a 13 per cent fall from the comparable figures for 2012/13.
Although the number of 16 to 18-year-olds starting apprenticeships rose 5 per cent to 117,800 since last year, the number of 19 to 24-year-olds fell 3 per cent to 156,900.
And the number of 25 + apprenticeships — the largest apprentice age group — tumbled from 222,200 to 157,700, a drop of 29 per cent.
The government figures, published in the Statistical First Release (SFR) on Thursday (October 16), also suggest the number of people starting apprenticeships has dropped for the second year running.
The final figures for 2012/13 showed the first drop in apprenticeship take-up in seven years (from 510,200 to 499,800 — a 2 per cent drop) and if the provisional figures are confirmed in the next SFR (due in January), they would prove the worrying downward trend was continuing — and include level two.
Skills Minister Nick Boles pointed towards the failed FE loans system for apprentices, which applied to learners from the age of 24 and from level three and was dropped in February, as behind the drop and said he "looks forward to numbers bouncing back".
Nut he has been warned that the hoped-for recovery in numbers remained at risk from proposals currently on his desk to make employers pay towards apprentice training costs.
Stewart Segal, chief executive of the Association of Employment and Learning Providers, told FE Week: "While the increase in starts for under 19s is very encouraging, the mixed news underlines why we need to get the apprenticeship funding reforms right, especially in the context of the two main party leaders' pledges to massively expand the programme by an extra 200,000 starts a year.
"The Skills Minister at the AELP conference on Wednesday [October 15] told providers he was 'nervous' about requiring mandatory cash contributions from employers and the evidence that we and other groups have presented about this proposal's likely effect on volumes suggest that he is right to take his time about pushing ahead with it."
Dr Mary Bousted, general secretary of the Association of Teachers and Lecturers (ATL), said: "Although it is good news that there has been a rise in the number of under 19-year-olds starting apprenticeships, it is worrying that there has been drop in the number of over 19s doing so.
"When so many young people are out of work, the government needs to do much more to encourage employers to invest in apprentices."
Mr Boles, who told this month's AELP autumn conference of his being "nervous" at the apprenticeship funding reform proposals, said: "I welcome the increased number of 16 to 24-year-old apprentices as well as a marked improvement in the quality of training."
He added: "Changes in the funding of adult apprenticeships did affect the number of starts between August 2013 and February 2014.
"We have since addressed this and look forward to numbers bouncing back."
David Hughes, chief executive of the National Institute of Adult Continuing Education, warned the "significant impact" of loans on apprenticeships could "have serious implications for the economy".
He added the organisation had "concerns" that loans had also affected the uptake of other level three and four courses.
Meanwhile, the number of traineeship starts in the programme's first year was provisionally put at 10,500.
Mr Boles said the figures were "excellent" and showed traineeships were off to "a strong start".
Pictured: Nick Boles
——————————————————————————————————————————————
Editor's comment
On the level
It wasn't too long ago that FE Week seemed the lone voice drawing public attention to falling numbers of 16 to 18 apprenticeships starts while overall figures rocketed.
Thankfully, that teenage trend appears to have been in arrest since the third quarter of last academic year.
Unfortunately, we are now witnessing falling numbers overall — due to a decline in 19+ starts and, in the main, the 25+ age group.
But what is interesting here, and what the Skills Minister's apprentice FE loans excuse does not take into account, is that these falls were not limited to levels three and above (those to which FE loans applied).
The failed FE loans experiment most certainly affected 25+ apprentice numbers at these levels — but why also the fall in level two?
These intermediate apprenticeship starts for the 19+ age group fell provisionally by 3 per cent to 200,200 last academic year. It was a 5 per cent fall for 25+ to 104,200.
Could the reason be that there were incorrect assumptions that 24-plus FE loans also applied to level two apprenticeships?
With the quality of advice and guidance again the source of criticism this week (see page seven), it's a conclusion we might just have to consider while thinking seriously about the wisdom of further funding reforms for apprenticeships.