A Skills Funding Agency (SFA) move to allow "topping-up" on funding for new English for Speakers of Other Languages (Esol) qualifications has been welcomed — but concerns remain about the situation for 2015/16 and beyond.
Single funding rates for the Qualification and Credit Framework (QCF) Esol qualifications had led to fears that providers might be out of pocket for full time courses — a full 27-credit qualification, for example, has been set the 'matrix' rate of £1,265 for around just 227 hours.
But the SFA eased concerns on Tuesday (October 7) when it revealed a new system of "topping-up" to give Esol providers extra funding for longer courses. It has allowed them to claim funding for the additional hours by adding 'non-regulated learning aims' to the course.
The move, which only applies to the current academic year, was welcomed by the sector but the National Association for Teaching English and other Community Languages to Adults (NATECLA) called for assurances that the top-up system would continue after 2014/15.
Jennie Turner (pictured), who serves on NATECLA's management council, welcomed the introduction of top-ups for this academic year and the "positive dialogue" that had taken place between the SFA and her organisation before the new guidance was published.
But she said: "We note that a long-term rather than a short-term fix for Esol is needed to maintain stability and allow providers to cater for the diverse needs of their communities.
"Therefore, NATECLA would like assurances that this guidance will be maintained into 15/16 and beyond."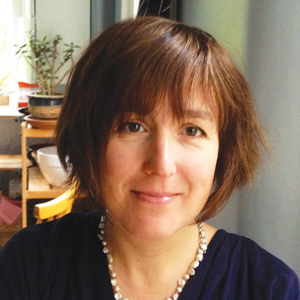 However, the SFA declined to give any long-term guarantee and a spokesperson said: "As part of usual agency business cycle processes, decisions for Esol for 2015/16 will be communicated alongside all other 2015/16 decisions. We appreciate the sector's work with us on this area."
Ms Turner said she was disappointed the SFA declined to give a long-term guarantee, but added: "We will continue to seek these assurances and gather feedback from our members about how the new arrangements are working."
The new QCF qualifications have been under development since February last year when the SFA set out the principles to shape the future of Skills for Life Esol.
Steve Hewitt, funding manager at London's Morley College, told FE Week: "I'm very pleased the SFA has allowed topping up of Esol funding, because the fixed rate would not have been sufficient.
"This is a really sensible move over something that could have had a significant impact and had been of serious concern to a very large number of Esol providers."