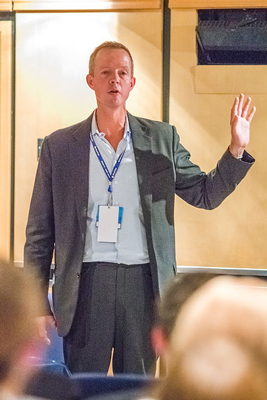 Functional Skills "will continue to be one of the types of qualification that learners have available," according to a newly-published letter from Skills Minister Nick Boles.
The letter, from Mr Boles to Ofqual chief regulator Glenys Stacey, appears to provide much hoped-for support for the qualifications, which aim to equip learners with basic English, maths and ICT skills.
It follows comments from Mr Boles at a Conservative Party conference fringe event hosted by FE Week in which he described Functional Skills as "important", and pledged to work with Ofqual to improve elements of the qualification, including branding.
The letter refers to a meeting between Mr Boles and Ms Stacey in early September, at which a review of level two Functional Skills being carried out by the exams regulator was discussed.
Mr Boles wrote: "As I said in the meeting, it is very important that Functional Skills qualifications provide consistent standards and a robust assessment of English and maths knowledge and skills.
"Functional Skills will continue to be one of the types of qualification that learners have available to them as they progress towards GCSE attainment. For students that are not able to achieve a GCSE they must provide a reliable test of their literacy and numeracy skills.
"The need to improve all students' application of basic literacy and numeracy skills in real world contexts is essential; it is one of the reasons we recently reformed English and maths GCSEs.
"You offered to provide me with advice on the findings of your review. Please let me know when you expect to be ready to publish your report."
In the letter, dated October 7, Mr Boles also asks Ofqual to offer guidance on how the branding of Functional Skills could be made better.
"You also offered to provide advice on the branding of Functional Skills qualifications to improve their recognition and position them as providing the English and maths necessary for success in vocational training and work," he wrote.
"I would like to understand what is involved in rebranding qualifications and how long it would take for a new brand to become established."
The apparent decision to re-embrace Functional Skills represents a change in position from the government, which previously had been seen to favour GCSEs for all.
Pictured: Skills Minister Nick Boles at the FE Week and OCR Conservative Party conference fringe. Credit: Ben Page