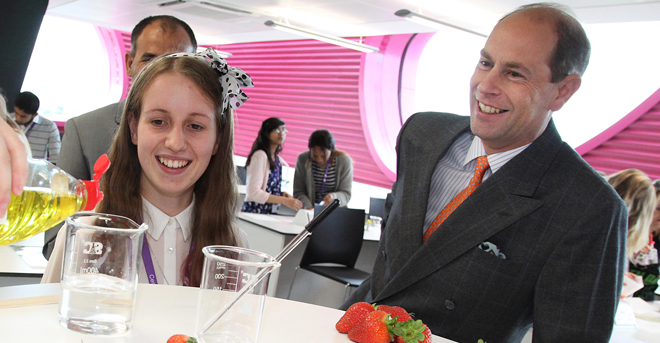 Prince Edward officially opened a new £5.9m sixth form campus at Sandwell College.
He met students and was given a guided tour of the building which contains classrooms for arts, science and social science subjects, a café and photography and fashion show exhibition space.
It has been used by staff and students since the start of term but the prince unveiled a handmade glass plaque made by local artist Paul Floyd as part of the official opening ceremony.
Biology A-level student Alice Pledger said: "It was very interesting to meet him. We are not used to meeting royalty."
Principal Graham Pennington said: "We were extremely honoured to receive a visit from our distinguished royal guest to mark this special occasion."
Prince Edward said: "I wish all the students the very best of luck. I hope this sixth form continues to work as a magnet to encourage other students to learn the essential skills for the workplace."
Pic from left: A-level biology student Alice Pledger, aged 18, and Prince Edward