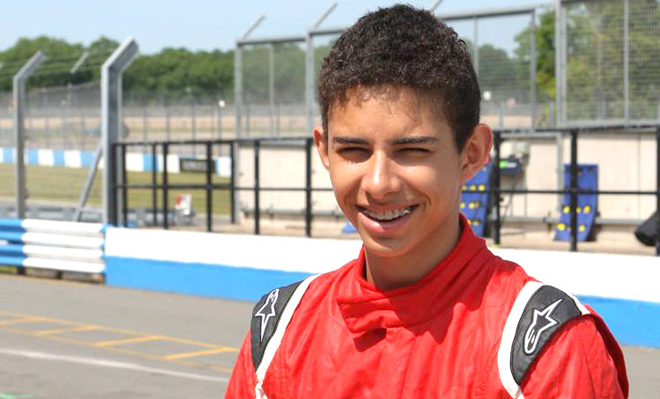 Level two personal training student Jordan Albert secured his first podium finish in the Formula 4 motor racing class for junior drivers.
In only his second season of racing of any sort, and his first in Formula 4, the 17-year-old Moulton College learner took third place at Donnington Park race track, in Derby, two weeks ago.
It followed two top-five finishes two months ago in races at Brands Hatch, in Kent, leaving him in the top 10 in the overall championship standings.
Jordan said: "Balancing racing with education can be difficult but the college is very supportive. My tutors let me have time off for testing days at Silverstone when required and support me with any work to enable me to catch up.
"My ultimate ambition will be to race in Formula 1 and at Le Mans. I chose to do a personal training course at the college because it will give me the physiological, psychological and nutritional knowledge that I can pass on to younger drivers in the future."
Craig Jackson, assistant director of curriculum, said: "Jordan clearly has outstanding talent in motorsport that has been equally matched in his application and dedication
to his college course."
Pic: Jordan Albert. Inset: Moulton College learner Jordan Albert.