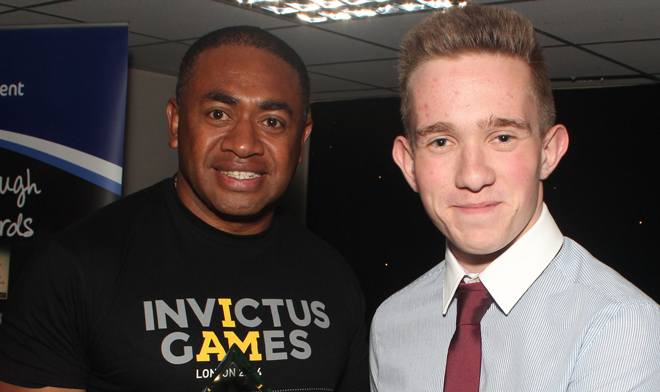 A student who struck gold at the Wheelchair Basketball European Championships was crowned disabled sports achiever of the year for the Wigan and Leigh area.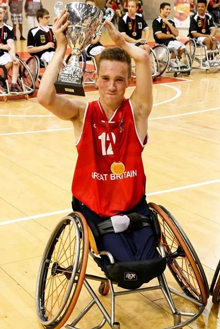 Wigan and Leigh College level three sport learner Gregg Warburton accepted the accolade at the Believe Sports Awards 2014 ceremony organised by the town council.
It recognised the part he played in helping the Great Britain under-22 team win the Wheelchair Basketball European Championships, in Spain, last month.
The 17-year-old was handed the award by former soldier Derek Derenalagi, who lost his legs below the knee in a bomb blast in Afghanistan in 2007 and won gold medals for discus and shotput in last month's Invictus Games for injured servicemen and women.
Gregg said: "I'm over the moon. I wasn't expecting to win at all. My ultimate dream is now to reach the Paralympics and win gold."
Sport tutor Joanne Bishop said: "Gregg is a fantastic talent and we couldn't be more proud that he's been recognised in this way."
Doctors amputated both of Gregg's lower legs when he was a baby because they did not contain fibula bones.
Pic from left: Invictus Games double gold medal winner Derek Derenalagi and Gregg Warburton. Inset: Gregg after winning the Wheelchair Basketball European Championships.