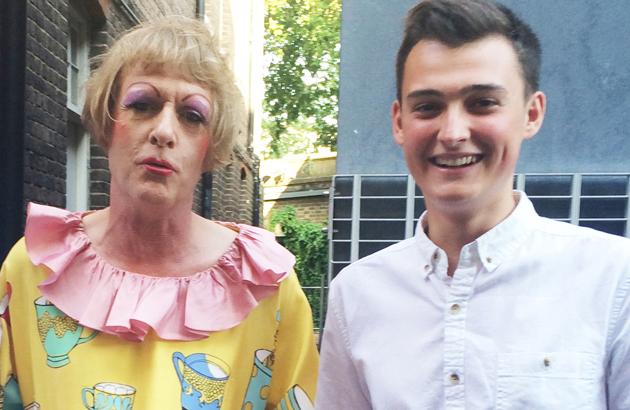 Artist Grayson Perry awarded talented students who displayed work in an exhibition put on by the University of Arts London Awarding Body (UALAB).
Work by more than 100 students was displayed in the Triangle Gallery at Chelsea College of Art.
The UALAB chose a number of art and design students for best-in-show awards which were handed out by the cross-dressing artist, who is famous for his ceramic vases and art-based television shows.
The winners included Sarah Lawson, aged 34, from Leeds College of Art, Laura Head, 18, and Bethany Hill, 19, from Birmingham Metropolitan College, Rebecca Graham, 19, from Carlisle College, and Ryan Christy, 19, from South Essex College.
Andy Sylvester, faculty director for art and design at Birmingham Metropolitan College, said: "To be presented with awards by a leading British artist was an amazing experience for our students."
South Essex College principal Angela O'Donoghue said: "Everyone was delighted Ryan won this prestigious award for his fantastic work.
"It was exciting for everyone involved that Grayson Perry was at the event to hand out the awards and inspire the next generation of artists."
Danielle Knight, communications and qualifications officer at UALAB, said: "We were overwhelmed with the quality of submissions from the colleges we work with, as was Grayson Perry."
Main pic from left: Grayson Perry with South Essex College student Ryan Christy.
Inset pic from left: Birmingham Metropolitan College student Laura Head with Mr Perry