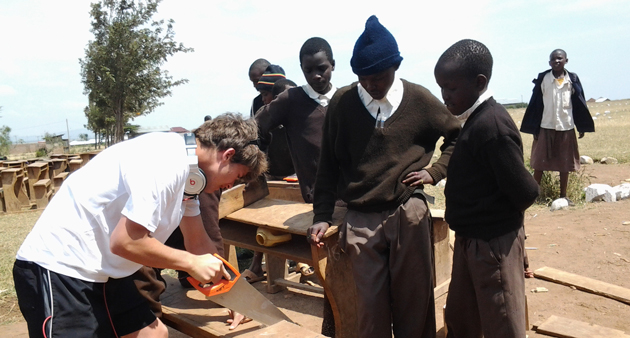 City College Brighton and Hove could pick up a community award after eight of its students renovated a run-down school in a remote African town, writes Paul Offord.
Students and staff from City College Brighton and Hove will never forget the welcome they received after travelling more than 13,000 miles to help renovate a school in East Africa.
They were greeted in Wasso, a small town near the Maasai Mara National Reserve in Tanzania, by a procession of singing and dancing teachers, politicians, residents and children and handed gifts to thank them in advance for work they were about to do on the local primary school.
The eight students, who were all studying year-long pathways courses which combine numeracy and literacy with work-based training to prepare them for more advanced vocational courses, repaid their generosity with three days of hard labour.
"They built new wooden window frames, filled-in holes in the concrete floors and walls and painted the walls white.
The college has now been recognised for the project, which it called Trades4Aid and ran with local charity The Fonthill Foundation, through a nomination for a Community Star award which recognises the achievements of people and organisations in the Brighton area.
Lisa Beresford, a pathways teaching assistant who went on the trip in June, said: "It's nice to be recognised for what was an incredible experience. The welcome we got from Wasso villagers was unbelievable and we were all incredibly moved by the gratitude and warmth we were shown.
"The students and staff welcomed us with open arms.
"They had written all our names on pieces of paper and sang a welcome song."
The students who travelled to Tanzania were Zack Warren, aged 18, Zak Southwell and Jade Marsh, both 17, Steph Eldred, Brian Clarke, Jack Haworth and Theo Bishop, all 17, and Jake Welch, 16.
They were also accompanied by construction tutor Steve Wilkins and pathways teaching assistant Sharon Purves.
Jade, who has been nominated for an individual Community Star award for her hard work on the trip, said: "We did eight hours each day, but there was music playing and we were dancing and singing with the children as we worked, so it went really quickly.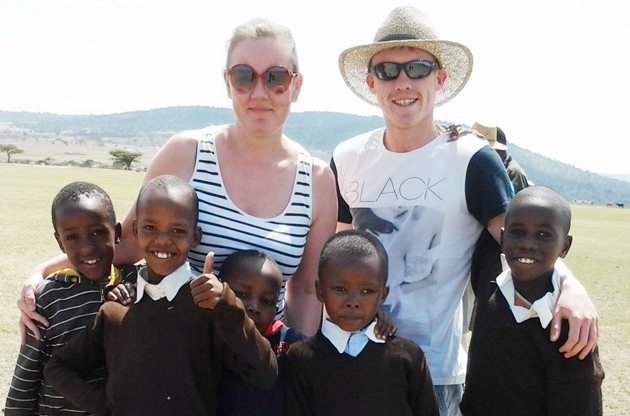 "For me the highlight was meeting the children who were really lovely and affectionate. I was proud at the end to see the difference we had made at their school."
The students worked as a team for three days, pulling out old window frames filled with broken glass and using carpentry skills they had learned on the pathways course to build replacements from old wooden furniture which had been broken up.
Jade said: "We must have pulled hundreds of nails from the wood before we could use it. We also filled holes in the walls and concrete floor before repainting."
Many young students have to walk two hours to the school from the nearest Maasai village called Boma.
The college students walked to the village themselves the day after they finished their redecorating and renovation work.
The students also saw elephants, giraffes, water buffalo, monkeys, baboons and zebras during two days on spent two days on safari near the Ngorongoro Crater.
They raised more than £5,000 towards the cost of the trip through converting wooden delivery pallets into items, including a household storage trunk and a counter for a garden centre, that they sold.
The Community Stars Awards will be given out at the Theatre Royal Brighton on Saturday November 1.
Main pic: Wasso school boys watch college learner Jack Haworth sawing wood
Inset from left: Teaching assistant Lisa Beresford and Zack Warren (back row) with Wasso school children