Staff and students from Derbyshire-based Buxton and Leek College scaled the heights with a fundraising trek for a mountain rescue group.
The group of 12 level three outdoor sports learners and library staff scaled Peak District hills Brown Knoll and Mam Torr during their 10-mile walk.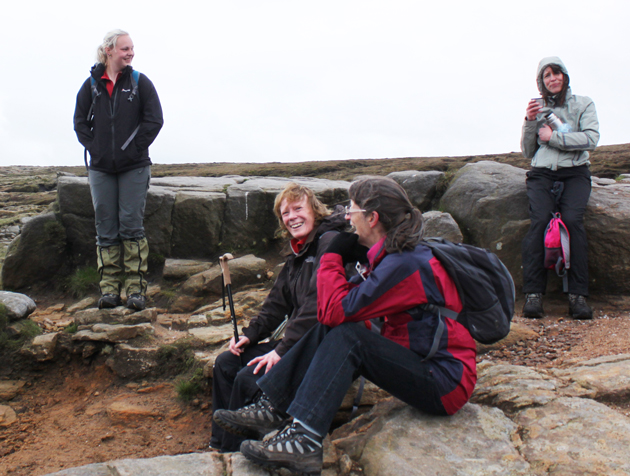 They raised £228 in sponsorship which was handed to Carina Humberside from Edale Mountain Rescue.
Pam Mason, a college librarian, said: "We had a great time and were rewarded by some lovely views. We had been expecting horrendous weather, but were very lucky, although we did all get wet as it was very boggy underfoot.
"We all love walking and hope we might inspire more people to take part in future."
Main pic from left: Carina Humberside, from Edale Mountain Rescue, accepting the donation from Buxton and Leek College staff Pam Mason, Julia Kay and Allan Shaw.
Inset from left: Student Rachel Arbon, aged 21, Ms Mason, Ms Lucas and Ms Sutcliffe rest on a hilltop