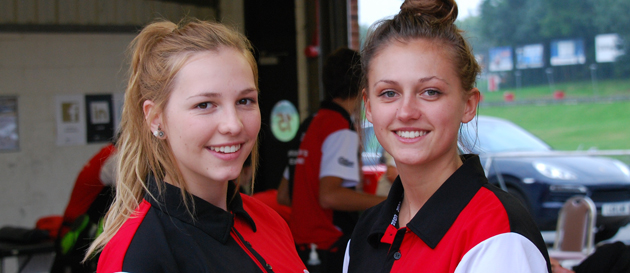 City College Norwich students provided sports massage to hundreds of competitors in high-profile cycle races.
The level three and four sports massage therapy, personal training, and sport health and exercise learners gained hands-on work experience at Brands Hatch race track, in Kent, where they tended to riders in the Cyclothon UK 12-hour endurance event.
After attending the post-race dinner, where they were given a round of applause by more than 400 competitors, they travelled to Bangor-on-Dee, in Wales, to provide sports massages over two days for Etape Cymru cycle road race competitors.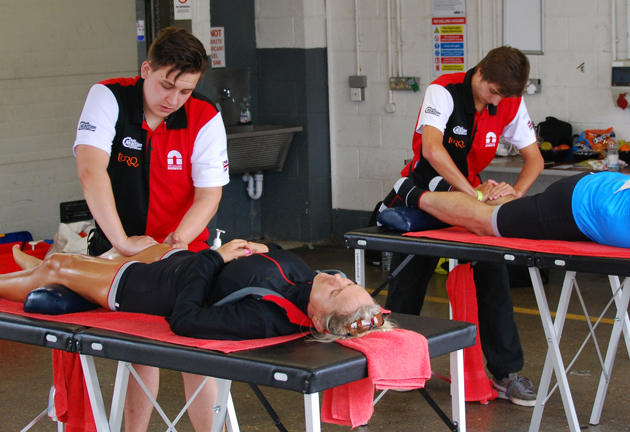 Sports therapy student Katie Stratton said: "When you go to events like these it helps a lot. You get experience of massaging people with different body types, including actual athletes, and of dealing with different injuries. Talking to so many clients also helps with your communication skills. It was quite tiring but it was also fun."
Sports lecturer Phil Sayers said: "The students rose to the challenge and provided a fantastic service to competitors at both events. It was a gruelling schedule of travel and work.
"However, all of the students showed they have the skills, professionalism and determination to provide top quality support for endurance athletes under any circumstances."
Main pic: City College Norwich students Katie Stratton, aged 17, and Charlotte Steven, 18, during a break from massaging
Inset from left: Students Tom Edwards, aged 20, Fabio Cravo, 18, and Dainnah Liebermanm, 19, massage competitors in the Etape Cymru cycle road race