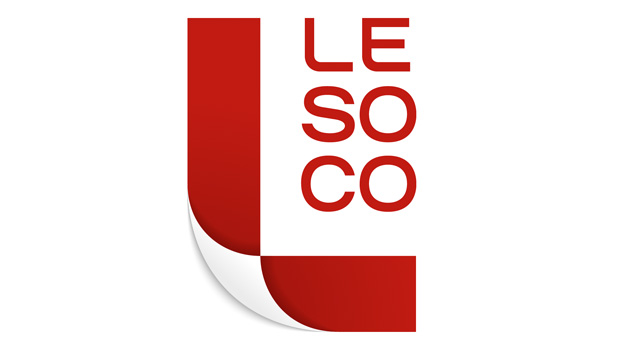 Lesoco brand cost college around £290k less than two years ago
Learners "didn't identify with Lesoco" – governors might now drop it
"How did no one involved with the rebranding spot it was a terrible idea?" UCU
A London-based college spent almost £290,000 on a "terrible" rebrand — and governors are now looking at dumping the new name after less than two years, FE Week can reveal.
The 2012 merger of Lewisham and Southwark colleges resulted, after the rebranding exercise, in Lesoco — or LeSoCo, as the college intended.
And an FE Week Freedom of Information (FoI) request to the college has uncovered it forked out £279,000 in 2012/13 and £9,900 in 2013/14 to develop the brand.
In 2011/12, the former West Nottinghamshire College spent just £19,436 on rebranding to Vision West Nottinghamshire College.
And Lesoco revealed, in its FoI response, that its name could be binned and replaced with Lewisham Southwark College.
It also conceded that Lesoco had proven "ambiguous and not recognisable as a college," and that learners "did not identify with the Lesoco".
However, there was stronger criticism from the University and College Union (UCU).
A UCU spokesperson told FE Week: "Why anyone thought LeSoCo was a good name for a college is beyond us.
"In our literature we explain that LeSoCo is a college in South London that was a result of a merger so people know what we are talking about. How did no one involved with the rebranding spot it was a terrible idea?
"This would be funny if it wasn't so tragic and just another example of an out of touch management wasting thousands of pounds that could be better spent on securing staff jobs and delivering education to the local community."
Former principal Maxine Room, who stood down in June, oversaw the merger and the renaming. She was replaced on an interim basis by former 157 Group chair Ioan Morgan, who could be heard referring repeatedly to Lewisham Southwark College — rather than Lesoco — in a recorded message on the main college switchboard in July.
A college spokesperson, in the FOI response, said: "It has become clear that the name Lesoco without the extension to Lewisham Southwark College is ambiguous and is not recognisable as a college.
"Having discussed the name with students at the end of the last academic year, they said that they did not identify with Lesoco.
"A decision will be made by governors as to whether to formally request that the name be formally changed to Lewisham Southwark College."
She added the college was now using the extended name on "all new material that we would have otherwise produced".
She said: "The design of the extended name [logo] has been done in-house at nil cost and will be used as materials are reused.
"As a result of that, there is no method of calculating rebranding costs distinct from those contained within business as usual budgets.
"It is hoped that this will be seen as a common sense move that will help the college be more identifiable as a college for employment, jobs and work."
Editorial 
Hand up to logo folly
The lure of a shiny new logo, designed by a flash advertising consultancy, has got the better of many a company managing director or chief executive.
But how firms in the private sector spend their money is their own business (okay, so maybe shareholders might want an explanation).
Unfortunately, it's a temptation that can also take its aesthetic and financial toll on the public sector.
Lesoco being a case in point — and no, I'm not typing the tiresome and just plain silly LeSoCo over and over again. To this end, we just couldn't resist reprinting, above, our cartoon from way back in edition 53 (January 21 last year).
Anyway, as the UCU rightly points out, the college (it's Lewisham Southwark College, in case you couldn't tell) spending £290k for what it ended up with would be "funny if it wasn't so tragic".
Put simply, it just hasn't worked. And at quite some taxpayers' expense.
Well done to the current leadership — not just for conceding the name and logo wasn't right, but for coming up with the simple and obvious solution of Lewisham Southwark College.