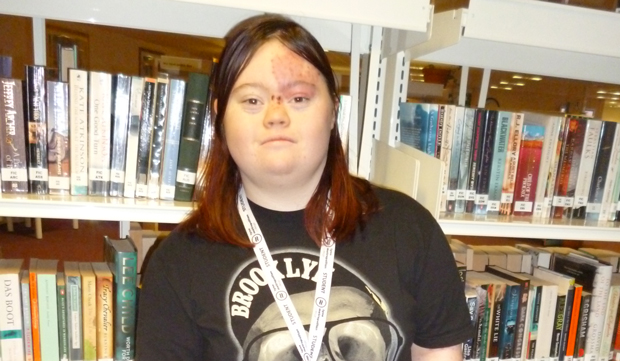 TyneMet College student Sarah Scott has been selected to represent Great Britain at the Special Olympics World Summer Games in Los Angeles where she hopes to meet Barack Obama, writes Paul Offord.
Athlete Sarah Scott has had a lot to contend with on her journey to the top level of special needs sport.
The 21-year-old TyneMet College learner, studying preparation for life and work, was diagnosed with Down's Syndrome and a hole in the heart shortly after birth.
Her parents, Ronnie and Jean, both 58, feared Sarah would struggle to even walk when she was a baby, but she quickly became fully mobile and took up judo aged seven.
Now, after enjoying success in a number of special needs sports competitions for British-only competitors over the last five years, she has been selected to represent her country in the martial art at the Special Olympics World Summer Games in Los Angeles next July and August.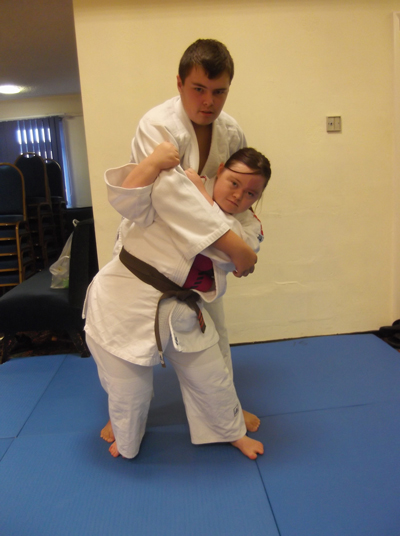 Sarah, who is also a keen swimmer, plays badminton and canoes, said: "I'm really excited. I haven't been to America before and this will definitely be my biggest ever competition."
More than 7,000 athletes from 170 countries will compete at the World Summer Games in 28 sports also including basketball, beach volleyball, athletics, table tennis, powerlifting, tennis, golf and football.
They will be hosted by American President Barack Obama and his wife Michelle.
Ronnie said: "Sarah has already seen a video of the President talking enthusiastically about the Games.
"We're also excited because the organisers told us there will be a good chance she will meet the Obamas in person while she's out there."
Sarah was taught Judo by her father who is a martial arts enthusiast.
Jean said: "I'm the chauffeur to all the competitions Sarah takes part in. We are so proud of her."
Sarah excelled over the last two years at Special Olympics competitions for British-only competitors, winning a silver medal in Hastings, Sussex, and gold and bronze in Edinburgh.
She had previously won a bronze medal in the GB Special Olympics in Leicester five years ago.
Sarah was also a mascot for North East England for the games and carried the torch, as part of its nationwide tour, outside Newcastle Civic Centre.
Ronnie said: "There are many worries that come with having a child with Down's Syndrome, but it has been wonderful to see her develop through sport.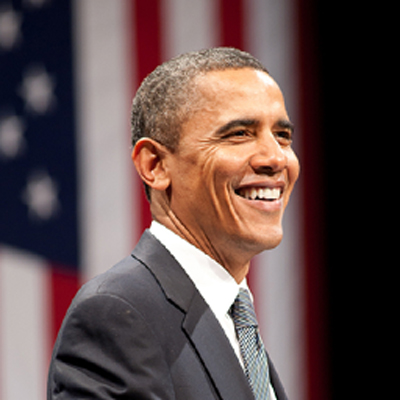 "She's a lovely girl but she's got a real competitive streak that comes out especially with the judo."
Sarah spent a weekend in May away from her family in Runcorn, Cheshire, where she trained with the British team for the World Summer Games.
She said: "I was a bit nervous at first because I didn't know anyone in the team, but they were really nice and I learned a lot."
Ronnie said: "It was the first time she had stayed in a hotel room on her own. That would be nothing to most people, but for someone with her condition it was a big deal having to think about getting up and dressed on time."
Sarah's course at TyneMet has helped develop her social and employment skills, as well as improving her numeracy and literacy.
Andrea Cochrane, head of preparation for life and work at TyneMet, said: "Sarah works exceptionally hard at college and is a polite and pleasant student.
"This opportunity is a huge honour for Sarah and we all wish her the best of luck in the competition."
Sarah needs to raise £2,600 to compete in the World Summer Games, which will pay for flights and accommodation.
Contact her dad, by emailing ronnie.scott@ blueyonder.co.uk, to donate.
Main pic: Sarah Scott at college. Inset top left: Sarah preparing to throw her friend Jack Ross over her shoulder at Terminus Judo Club in North Shields. Inset right: Barack Obama