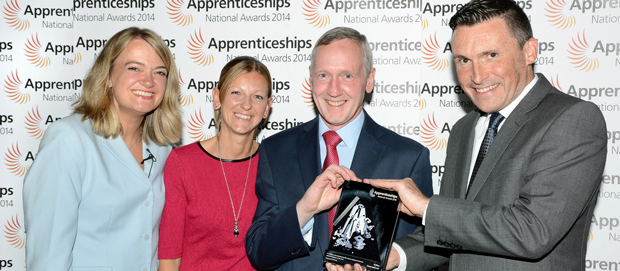 A Southampton-based hovercraft company has been recognised for its fast-expanding apprenticeship scheme.
Griffon Hoverwork, which launched six years ago, was named regional medium employer of the year at the National Apprenticeship Service Awards South Central.
The company is currently training 20 level two and three apprentices, in partnership with City College Southampton, in marine engineering, electrical engineering and hovercraft-building and outfitting.
Michael Chalkley, Griffon Hoverwork engineering director, said: "We are delighted to have been honoured for our apprenticeship programme. We launched it three years ago and decided to really expand last year by taking on 15 apprentices in one go.
"There is a skills shortage in our sector and we decided the best way to counter that was to train our own trainees."
Principal Sarah Stannard said: "Griffon Hoverwork is a great example of a local company that has been able to grow and sustain its business by developing new skilled staff."
Pic from left: Fiona Willmot, from the Skills Funding Agency, Melissa Wooldridge and Michael Chalkley from Griffon Hoverwork and James Cryer, from building, and repairs firm Mears Ltd which won last year