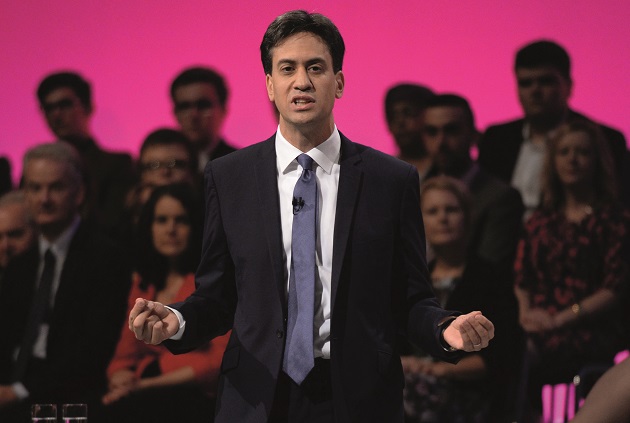 Apprenticeships will top a list of six goals to be outlined at the Labour conference by party leader Ed Miliband today.
Making the number of school-leavers becoming apprentices equal to the number who go on to university comes first among Mr Miliband's pledges should Labour win power next year.
His plans for increased apprenticeship numbers, to be unveiled in his keynote speech at party conference in Manchester this afternoon, include tougher regulation to force firms to hire apprentices and a renewed focus on apprenticeships for those aged 24 and under.
He will say: "A plan for our country, a plan for our families, must have at its heart a future for all our young people.
"So here we need the biggest national effort that we have seen for generations with young people showing the ambition to get on, schools and colleges offering gold standard technical qualifications, and business and government leading a revolution in apprenticeships."
He will go on to say that Labour  in power would require every firm getting a major government contract to offer apprenticeships, insist large employers hiring skilled workers from outside the EU offer apprenticeships to young people in the UK and give employers more control over how the government spends training funds.
Mr Miliband will claim his party would create thousands more apprenticeships in the public sector, including the Civil Service, creating a fast track scheme like that already existing for graduates from top universities and will focus apprenticeships on new entrants to the labour market.
It is the first of six goals, with the remaining five listed as tackling the cost of living crisis; restoring the dream of home ownership; tackling low wages; securing the future; and, saving the NHS.
He will say: "Can anyone build a better future for the working people of Britain? That is the general election question.
"So many people have lost faith in the future. I've met young people who should have the brightest of futures who tell me their generation is falling into a black hole. People in England who think all politics is rubbish.
"People in Scotland who wanted to leave our country because they felt they had nothing left to lose.
"Our task is to restore people's faith in the future. But the way to do it is not to break up our country. It is to break with the old way of doing things, break with the past."