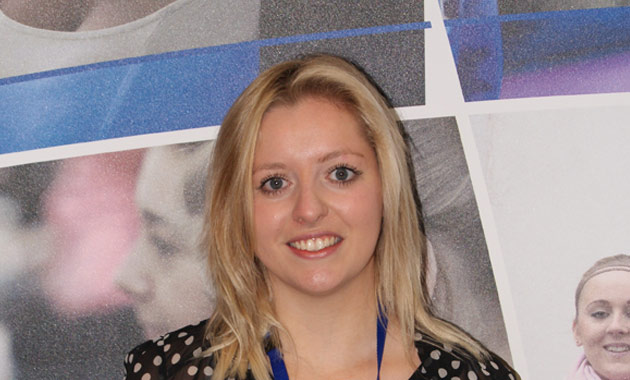 Like the next Dr Who or latest James Bond, the world has been waiting with bated breath to learn the identity of the new FE Week columnist to pen the monthly FE Insider articles.
And we can today officially unveil a former 157 Group policy officer and ex-Warwickshire College executive assistant to the principal as the person taking over from previous FE Insider Ben Nicholls.
Ben, a former House of Commons Education Select Committee specialist and ex-Newham College head of policy and communications, left the FE and skills sector this summer in a bid to become the Liberal Democrat MP for Romsey & Southampton North.
His shoes will be filled by… Gemma Knott (pictured), director of marketing, communications, admissions and sales at Stratford-upon-Avon College.
"I'm delighted to be the next FE Insider columnist for FE Week," she said.
"I've been in the sector for more than five years years now since graduation and in this time I've experienced all manner of chopping and changing — both on the front line in my roles at Warwickshire and Stratford-upon-Avon colleges and in the policy remit at 157 Group.
"But it never ceases to amaze me how responsive, innovative and dynamic our colleges are, and it frustrates me that we are often forgotten about at government level.
"We are all doing more for less and the repercussions impact on the next generations — talk about false economies."
Leicester-raised Gemma featured in the pages of FE Week as the subject of our ever-popular profiles back in April 2012, where her drive and passion for the sector were laid bare.
And they're what our readers can look forward to in her FE Insider articles that appear in editions dated the first Monday of every month we're in production.
She said: "I'm hoping more young readers will be picking up copies of FE Week and I'm very passionate about lobbying colleges to invest more time and effort in progression and development for their young and talented teams.
"We are tasked with nurturing our students so why don't we invest in our own young, vibrant and energetic staff too? We often talk about the 'Student Voice' but we don't listen to our biggest asset — the staff that we are employing, at all ages.
"We want students to follow our example, and we need to lead from the very top down.
"There's definitely a talent vacuum in this sector and I'll be writing more about this in my column — as well as life in the fast lane in my new role."