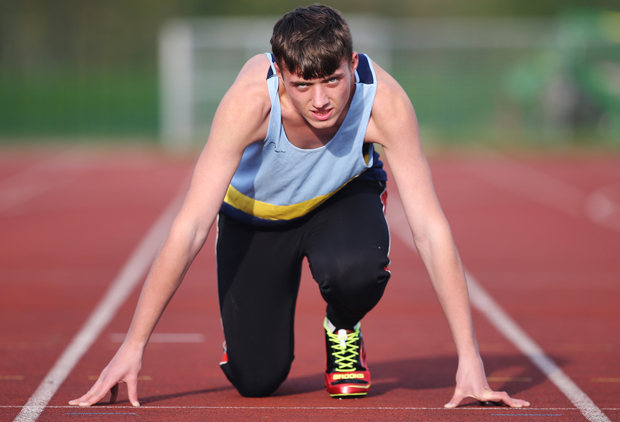 A sprinter with special educational needs from New College Durham hopes he will qualify for the 2016 Rio Paralympics after winning nine gold medals at high level events this summer.
Reece Palmer, aged 19, who competes in the under-23 T20/ F20 intellectual disabilities class, began his winning streak in June at Mencap's Open National Athletics Championships, in Manchester, where he took the 100m and 200m titles.
Reece and his college classmates then organised ten sponsored challenges, including a penalty shoot-out, Wii bowling and tug of war, to help fund his travel a month later to the French Championships, in Evreux, where he won the 100m, 200m, 400m and 4x100m.
He then returned to England for the British National Championships, in Warwick, and won 100m, 200m and 400m.
Reece, who is studying for a supported employment course combining maths and English with work placements, said: "I couldn't have done this without the support of my brilliant classmates and staff. I love running and my goals include being selected for the upcoming Open European Indoor Athletics Championships in Russia and the Rio 2016 Paralympics."
Cap: New College Durham learner Reece Palmer