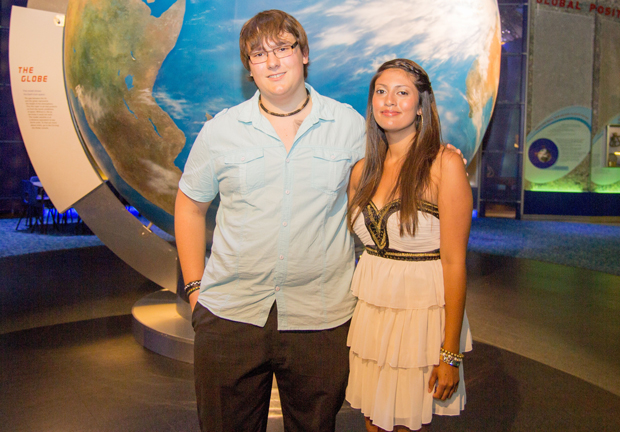 A graduate from the UK's first post-16 space engineering advanced A-level programme at Loughborough College has secured an out-of-this-world apprenticeship with leading aerospace company Airbus.
The two-year course was launched in September 2012 and the first wave of 11 graduates completed in June.
It combined A-level maths and physics with BTec engineering and weekly visits to the National Space Centre, in Leicester, where they met NASA astronaut Colonel Chris Hadfield in January.
Graduate Nigel Grainger has now secured an undergraduate apprenticeship with leading aerospace company Airbus.
He said: "I'll be working with a company set to be involved in the UK's first ever space port.
"It doesn't get much more exciting than that."
Another graduate Jessica Bains has also secured a full scholarship with the University of South Florida for a master's degree in physics with maths and engineering.
She said: "I won't be far from NASA's Kennedy Space Centre, so it's a dream come true.
"Eventually, I hope to work with the European Space Agency."
Cap: Loughborough College space engineering advanced A-level graduates Nigel Grainger and Jessica Bains, both aged 18, at the National Space Centre