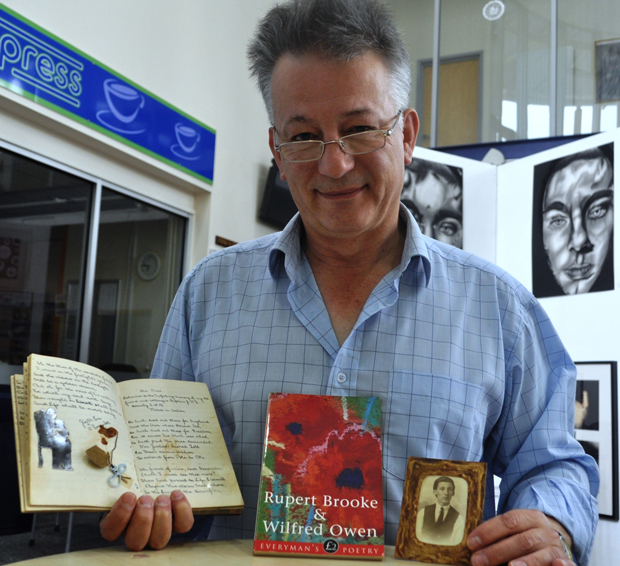 A lecturer who still has a copy of hand-written verses his grandfather dedicated to friends who died in battle is launching a part-time course on war poetry.
Simon Fletcher, who is a poet himself, will launch the eight-week course at Walford and North Shropshire College on reading war poetry next month.
It will cover works by Homer, Shakespeare, Tennyson as well as the famous First World War poets Siegfried Sassoon and Wilfred Owen.
Simon has a personal connection to the First World War through his deceased grandfathers.
One of them, Gilbert Fletcher, fought on the Western Front in France before he was sent home in around 1916 after being critically injured in a gas attack.
His other grandfather, John Tipton, was not called-up for military service due to a spinal injury but wrote poems dedicated to friends who died in the war which Simon still has a copy of.
Simon said he was inspired to start the course by his grandfathers. He added: "I think it's fascinating that they had such different experiences of the war. The one who didn't go to war wrote about it and the one who fought, and lost his older brother Harold on the Somme, hardly ever spoke of it."
Cap: Lecturer Simon Fletcher with the book of poetry by his grandfather